I've acquired a pistol I've wanted for decades. Finally got one.
I pick it up tomorrow.
Now my question. I don't find any info on sight adjustment. Anyone know how the sight works?
There are 2 tiny screws on either side of the sight.
I'm wondering which does what.
I think I remember having a gun with a sight where you backed off one screw and took up the slack with the other. Provided infinite adjustment because there were no predetermined click values.
This is what the pistol looks like: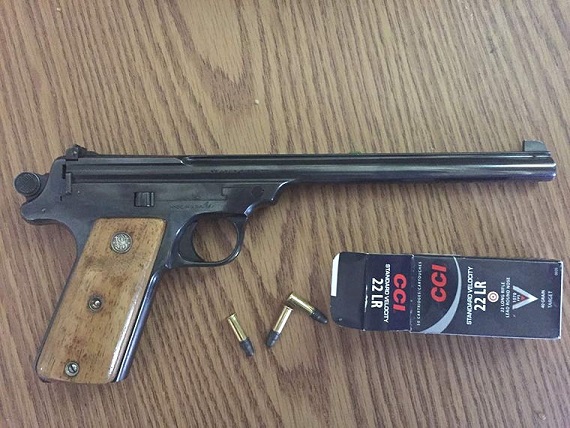 Any info appreciated.