I finally had the opportunity to get out to the range, albeit one of the hottest days we have had so far here in Texas, there was only a light wind. All targets but the last were shot at 25 yards. The last one was shot at 50 yards. 5 shots each target. I am very happy with the rifle and ammo performance.
I topped the gun with a 3x9x40 Leuopold Rimfire Scope and added a Harris Bi-pod.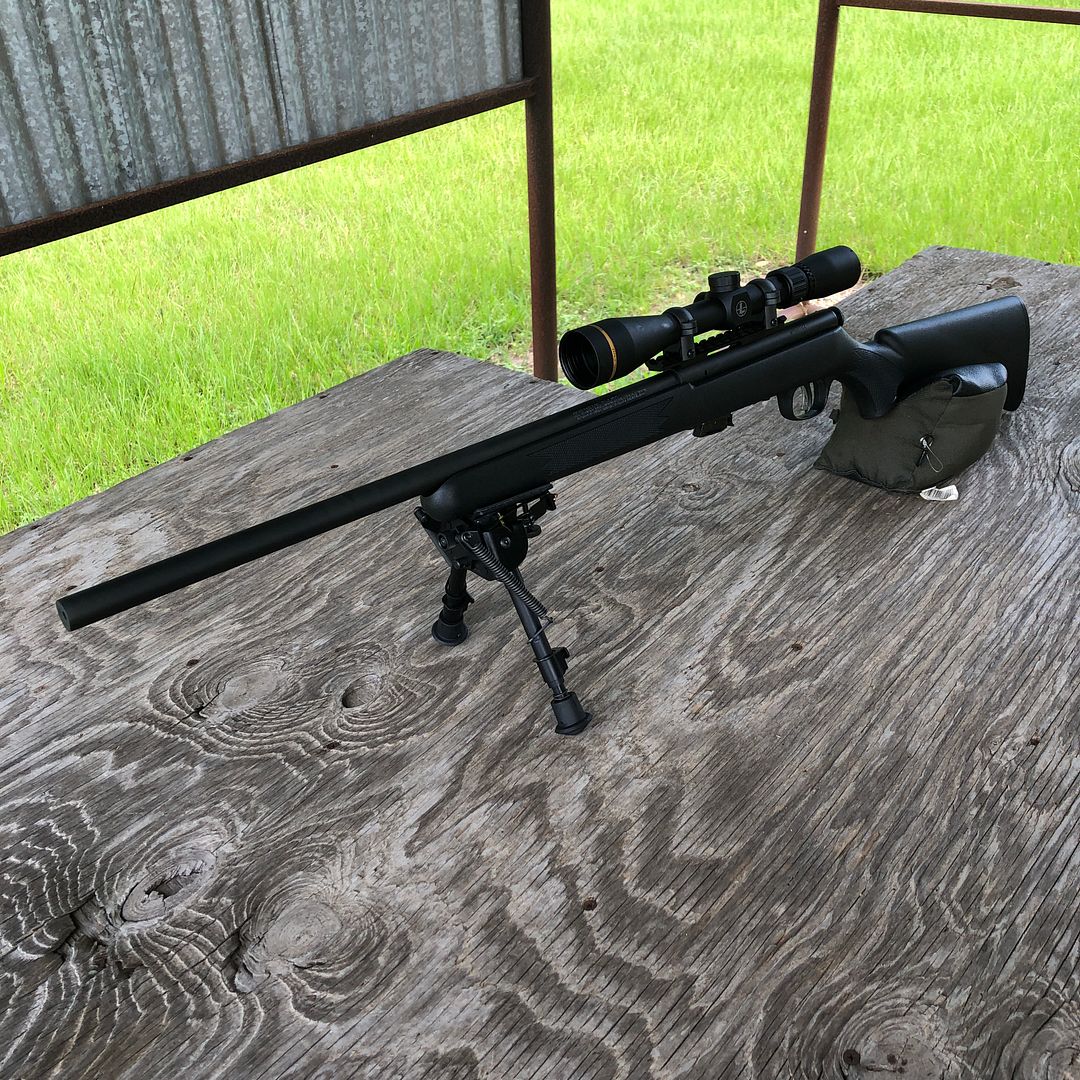 Remington Thunderbolt, one flyer but good grouping for high velocity ammo.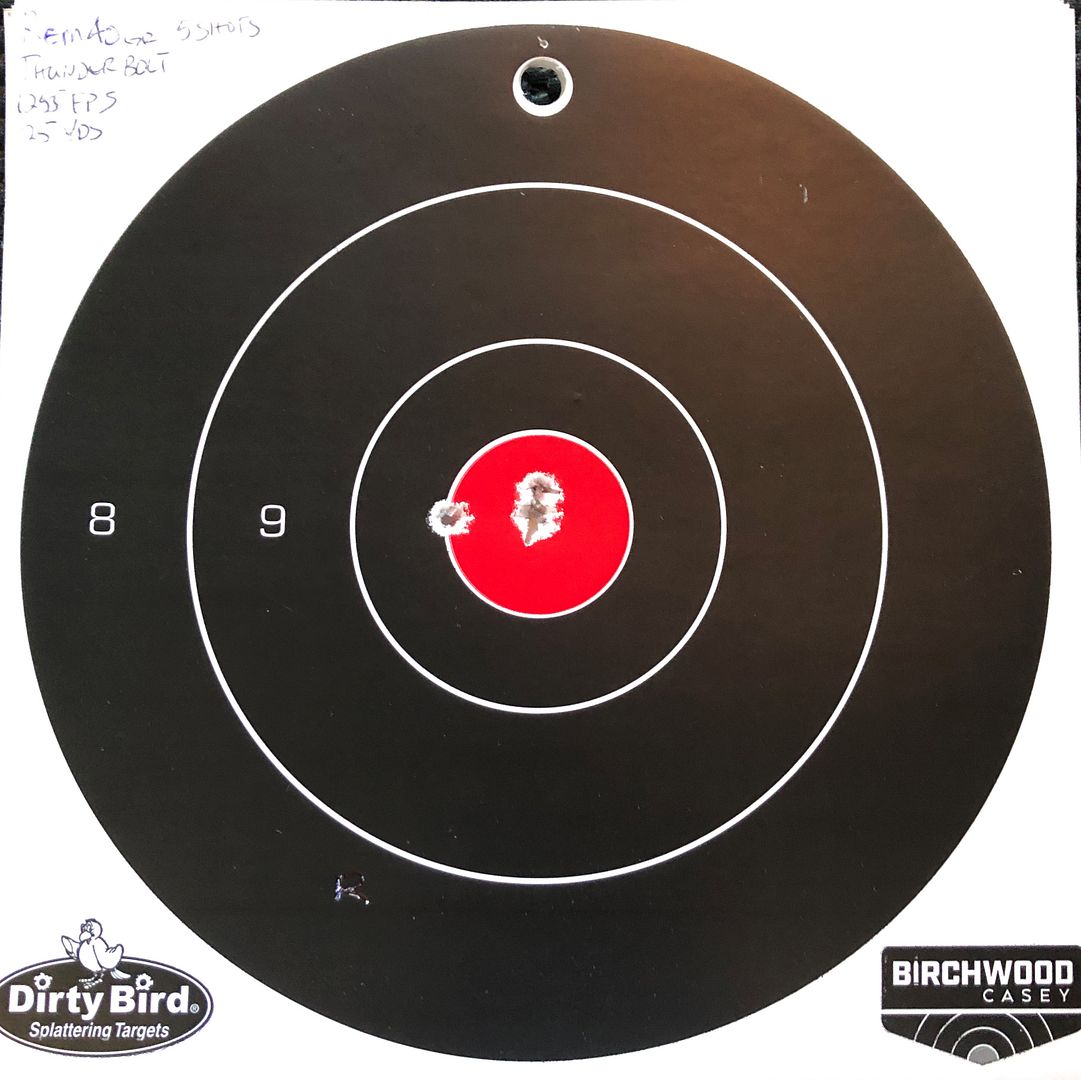 CCI Mini-Mag Hollow Point. Another high velocity round.
Lapua Pistol King standard velocity (850fps)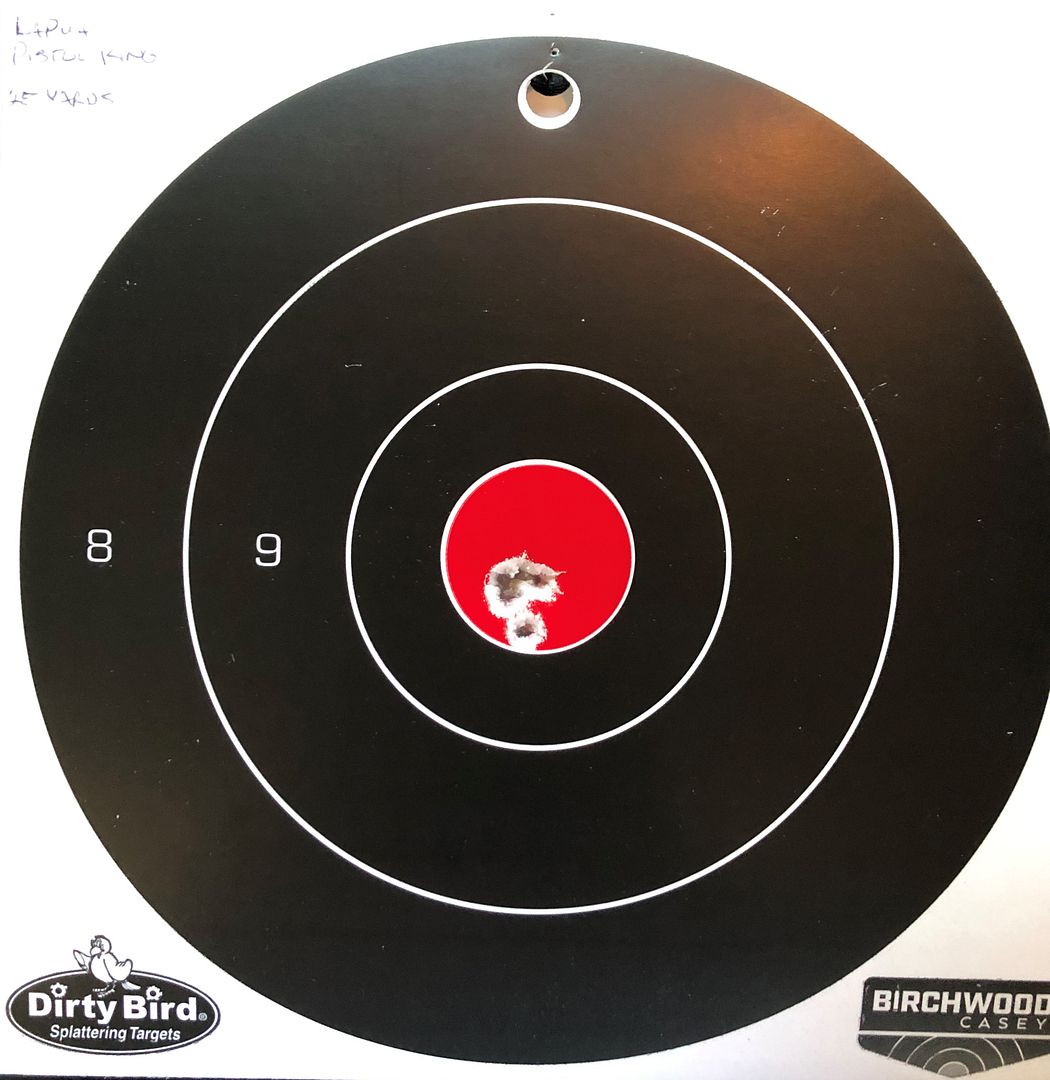 Laupa X-ACT another standard velocity round (1020fps)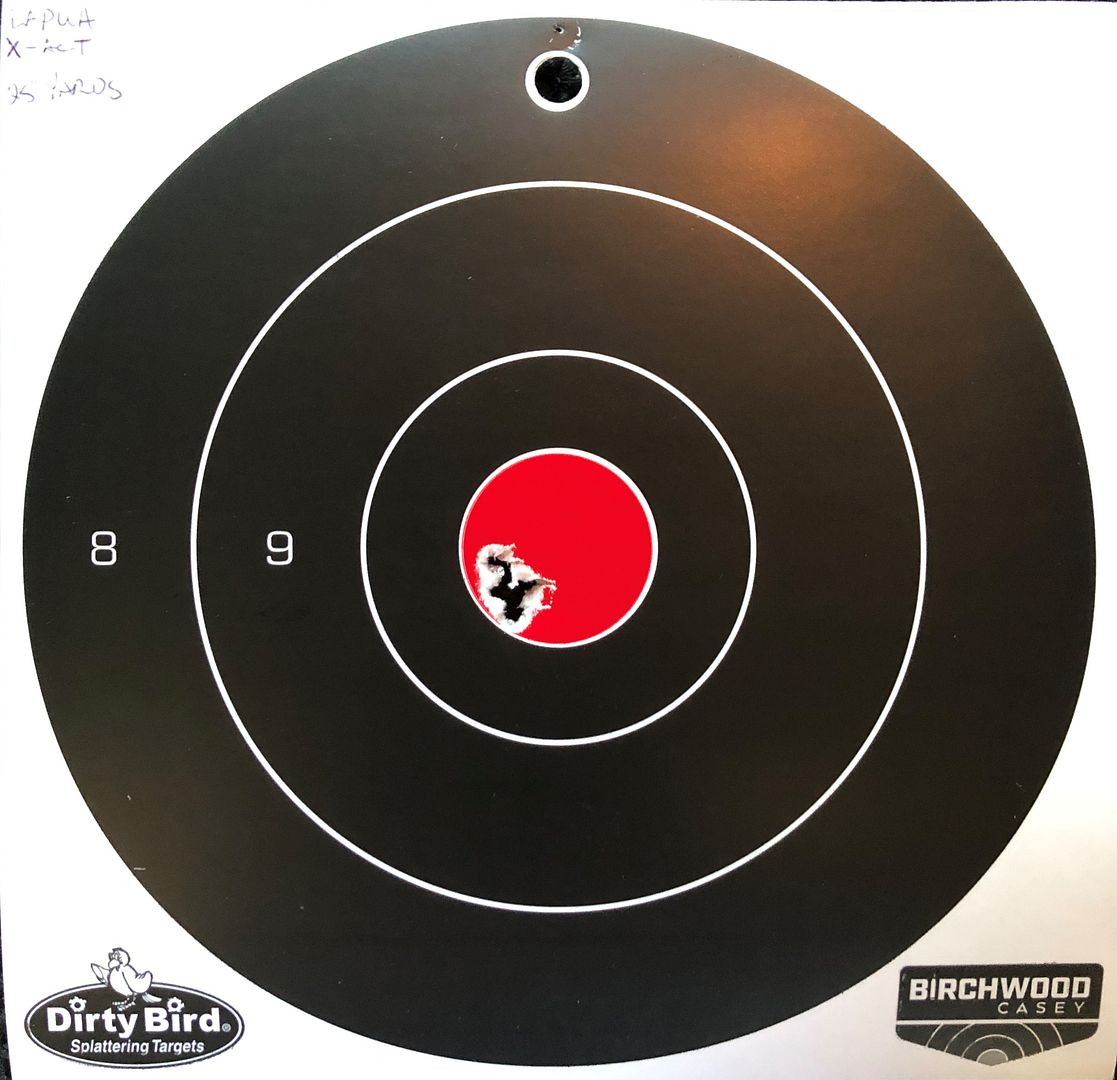 Laupa X-ACT shot at 50 yards. Good group except for the flyer.