FN Five-SeveN Holsters by SDZ Holsters at The Holster Works- Custom Kydex Holsters
--------------------------------------------------------------------------------DISCLAIMER- I am not an employee of SDZ/ The Holster Works.
I discovered SDZ and The Holster Works Custom Kydex Holsters (main page link here
http://stores.intuitwebsites.com/SDZ...Categories.bok
) while I was searching for an IWB holster for my FN Five-SeveN. As you can see, I found one.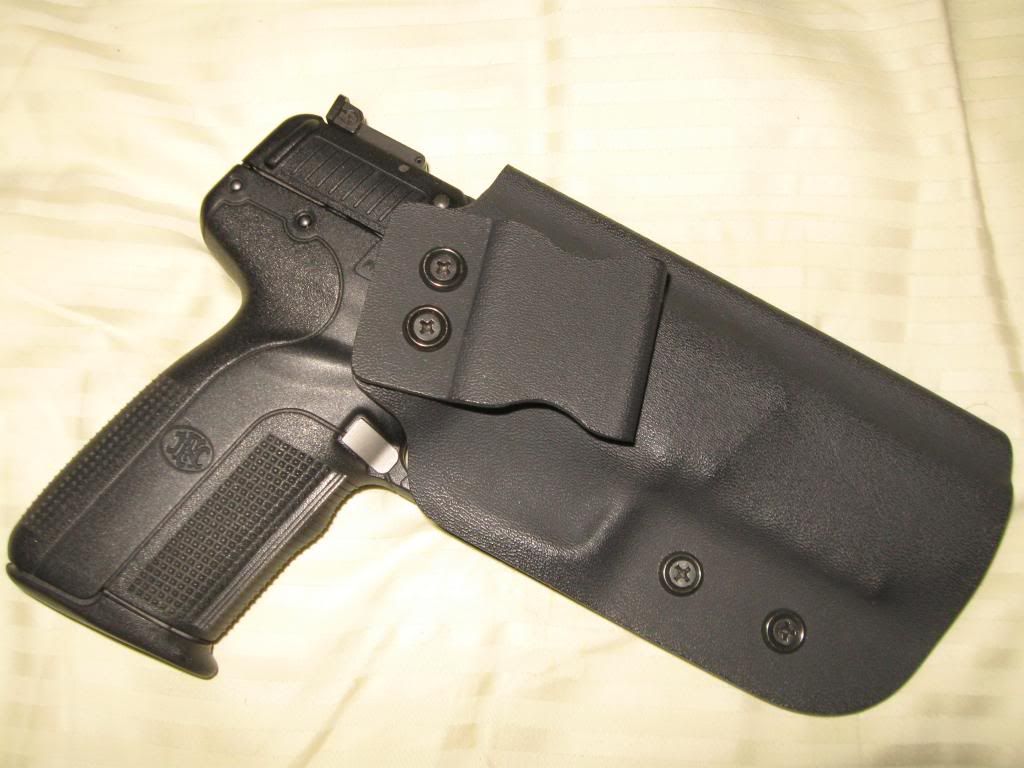 I was so impressed with the construction and comfort that I was converted to IWB holsters. When the time came to buy a concealable paddle holster for the FN, I turned to Scott at SDZ and asked him to set me up with the perfect holster. He did not disappoint. The result can be seen below.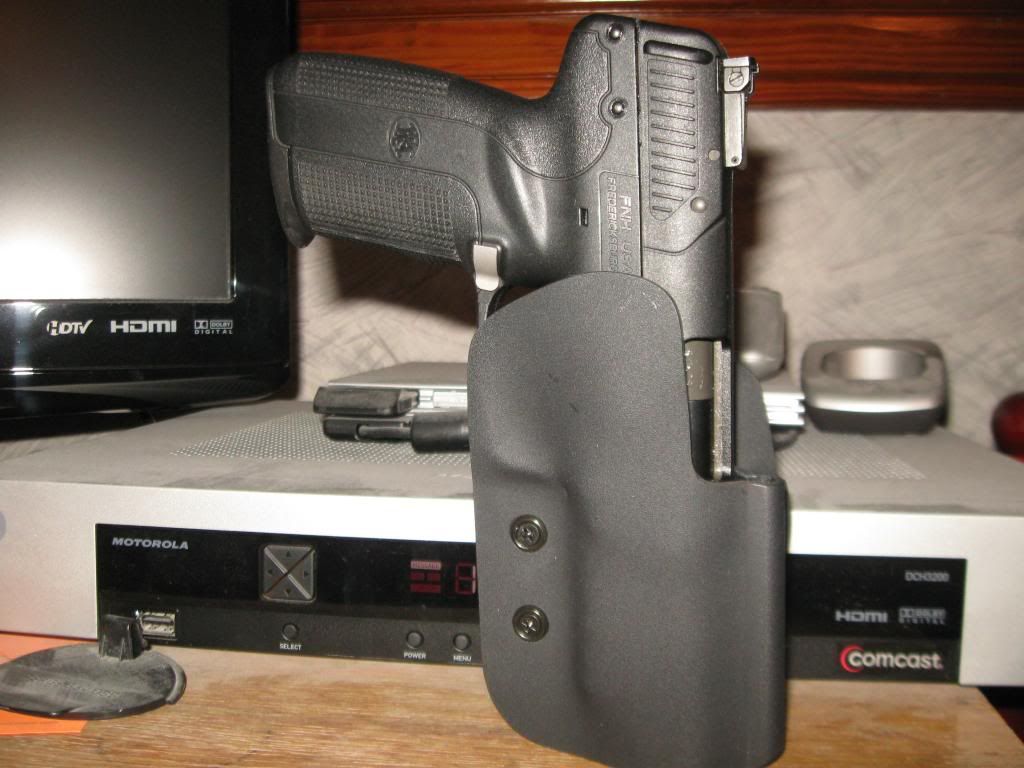 You can see how close to the body this holster rides. The twin retention screws allow adjustment for as tight of a draw as you desire. When reholstering, the pistol slides home with an audible 'click', similar to a SERPA but without the retention lever. Honestly, though, this holster doesn't need a retention lever- it has as good a passive retention as anything on the market. Short of deliberately holding it upside down and forcing it to fail, this holster will hold on to your gun. For a concealment holster, it has plenty of retention; but, being made out of Kydex, it has a very fast draw also. I am by no means a quick-draw artist, but I can have the pistol out with the safety off in about 1 second and I'm certain others could do better. In short, it's everything I wanted in a concealment paddle for my FN.
Whatever you shoot, I suggest giving SDZ/ The Holster Works a try. They support a wide range of guns and holster styles, their prices are reasonable, they are very courteous answering your emails and if you need a custom product, they are willing to go the extra mile to satisfy (for instance, my holster was specially cut down in front for ease of draw- and if Greedo had a holster like this, Star Wars would have been a lot different ).
Good hunting!
__________________