ArmaLite is the only 7.62 AR manufacturer that has a lifetime warranty. That tells me the manufacturer is betting money they got it right and produces a quality rifle.
The ArmaLite AR-10 is available in two magazine platforms. The original M14 style mags, AR-10B or the newer AR-10A that uses SR-25 magazines (Pmags).
Read this
FAQ
I've been shooting my AR-10 for three years now and I still think it's the best rifle in the house. Accurate, reliable and a bit heavy. Weight can be a concern, the carbine style is 8lbs. My 21" with scope, pods and such is more than 8 lbs.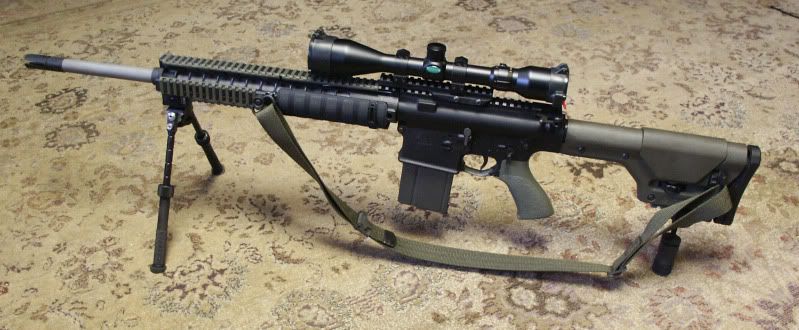 This A2 carbine is about as light as I can make the AR-10.