I got an awesome birthday present from my father to complete my AR. It's a Burris Fullfield Tac30 1-4x scope.
Here are a couple of pictures of it mounted using a Burris pepr mount: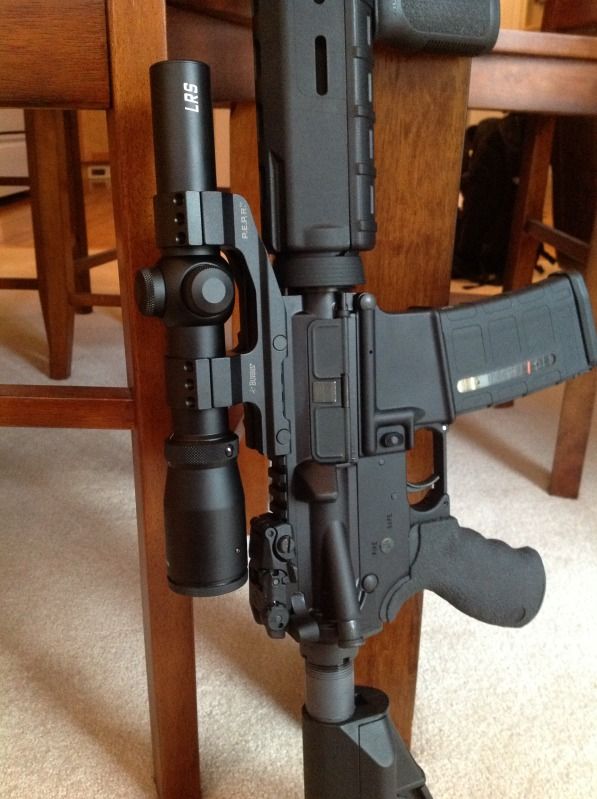 The AR is an LMT lower with an Adams Arms complete 16", mid-length upper.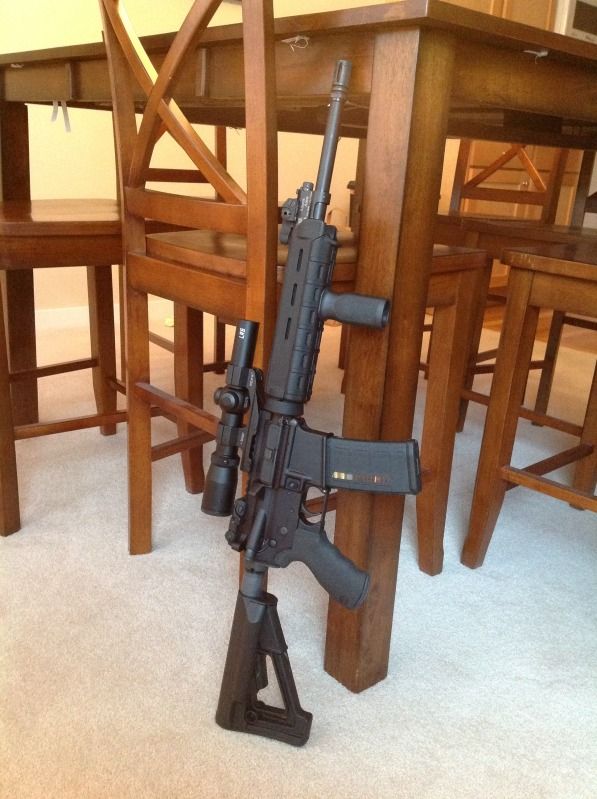 First Impressions:
-------------------
I love the reticle on this scope. It is very crisp and clear, with the illumination staying perfectly visible in bright lighting.
The glass is good, with a little wide angle at the edges when at 1x. The 1x setting is great; it seems to be very easy to get on target with both eyes open, when you work it like a red dot.
The eye relief seems perfect at 4-5 inches and it fits over my buis just fine.
I'll continue to fill out my review as I get more familiar with this scope, but first impressions are great. It feels like a high quality optic; definitely worth $300.