Well the grail gun I was writing about in post #51 popped up on gunbroker last week. Cost me more than I wanted to spend, but given what it is and what I know of it, it's worth it to me. Pics from gun broker auction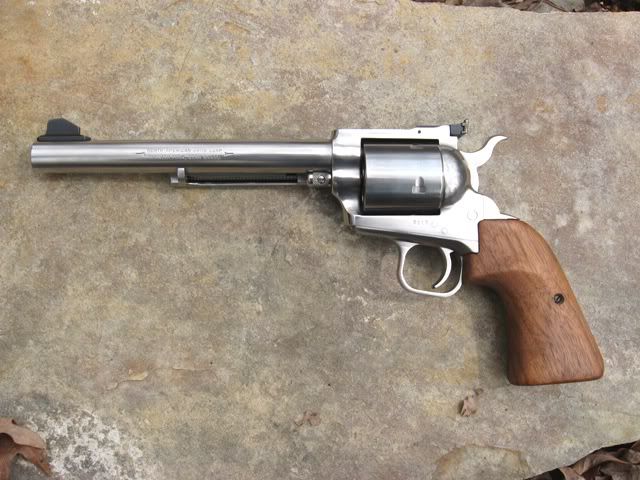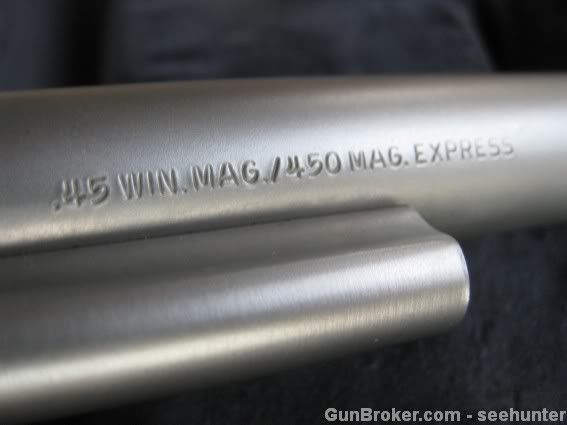 It's a North American Arms 450 Magnum Express single action revolver witha 45 win mag cylinder. These were made from around 1983 to 84 and were engineered around the proprietary 450 mag express round designed to beat the 44 mag and compete with the 454 Casull round.
A shooting buddy of mine was a machinist for NAA back then and made these things. He told me how much care and custom fitting went into each of these guns and how the materials were the best that could be had at the time. He gave me some spare parts (barrel, case ejector, grips and main spring) he had left after they stopped making them and about 150 spent and new cartridges of 450 mag express. He also mentioned some friction that developed between the original owner of North American Arms and Dick Casull that led to a split up on a collaborative magnum project they were working on to use Dicks newly developed 454 magnum cartridge. This led to Dick aligning himself with Freedom Arms and NAA creating the 450 Magnum Express round. Both cartridges are flame throwing mules. I have been looking for one with both cylinders and presentation case ever since.
It has a 7.5 inch barrel and the less common brushed stainless finish. SAS stands for 'Single Action Stainless'. There were only 531 production models made. few came with two cylinders...even fewer came with three (45 colt). I have been looking for one for ten years.