round case of .22 LR CCI Blazer about six or seven years ago. Still enjoying this ammo. Its performance in some of my rifles is surprising.
I had a range session today with my 6-18X44 Swift scope in B Square rings on the CZ 452 Varmint firing the CCI Blazer. I plan to use this combination in our 90 yard Raptor Match (bi-pods and little chickens, standing start to prone - 10 rds in one minute) on the 29th. After zeroing at 50 yards today, I took it up two and a quarter inches to get it close for the 90 yard match. I fired a final 10 shot group after the elevation adjustment and 9 of the 10 shots went in one hole. Sweet!! Surely, minute of chicken at 90 yards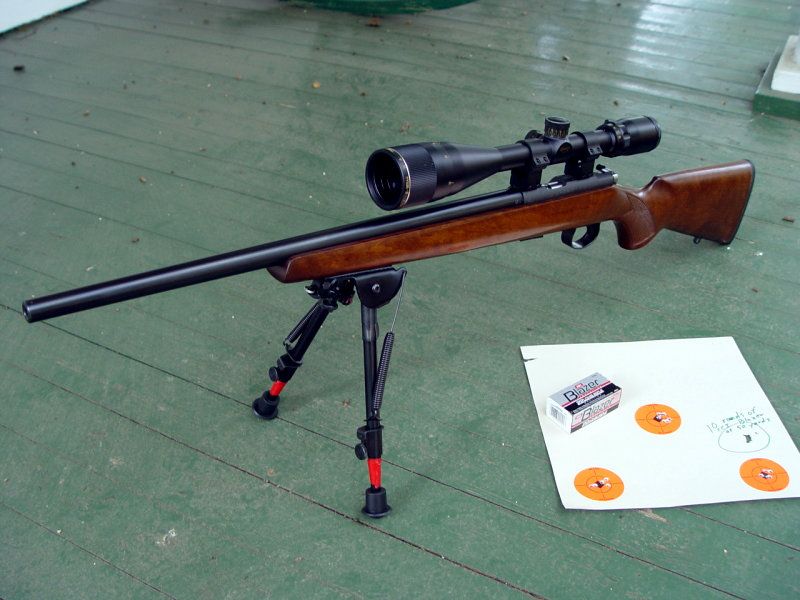 In the past, I would shoot higher dollar match ammunitions in this match. But, I have found that the harder hitting Blazer takes the birds down better. A grazed bird is often left standing with the standard velocity fodder.