I wanted a holster for my P30 that would also fit the Armalaser RSS rail-laser. I thermoformed a custom body for my Comp-Tac Minotaur that worked well for IWB carry, but i wanted one for OWB as well. I have a lot of experience with ABS and using MEK solution and my thermoformer, this is what i came up wth.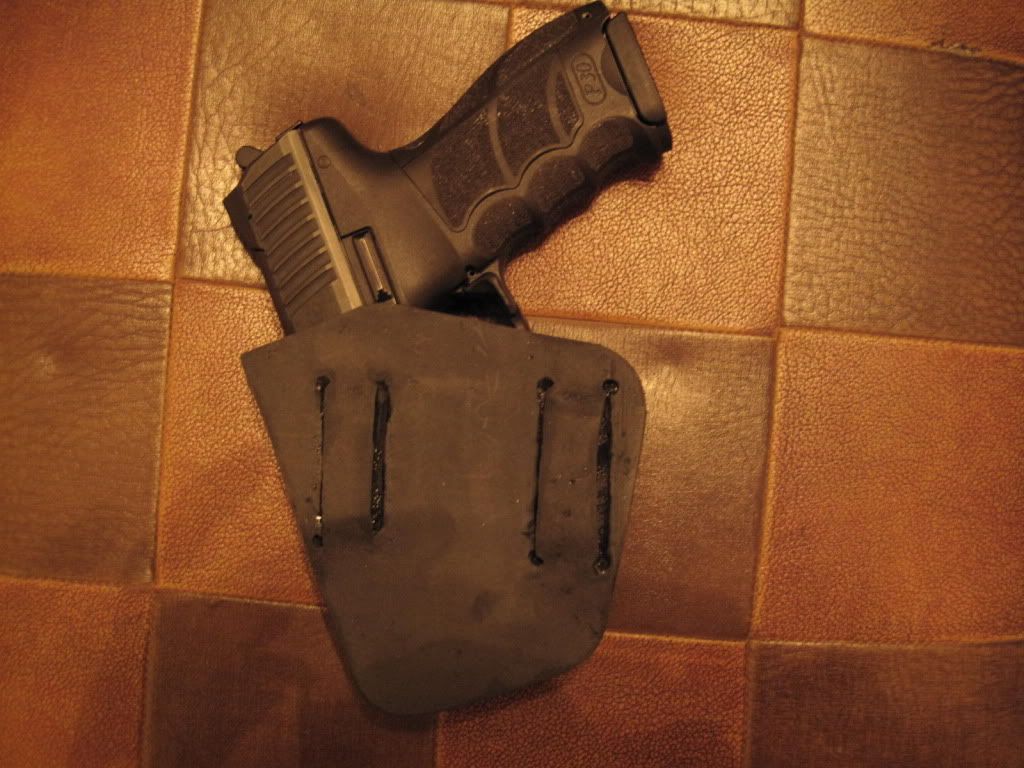 The Body is .093" Haircell ABS in a full wrap chem-welded together with a seperate welded on section for the inside portion with cutout belt-loops. I formed a much larger front sight channel than normel to ease re-holstering. Using the heat gun, i was able to get perfect retention. Took it to my tactical class and it functions as smoothly as i expected. The only downside is the hidious finish that resulted from sanding the entire piece in preperation for a texture-coat I ran out of earlier that week.
This is a prototype proof of concept. I will probably make a second one with a better cut and finish possibly using Kydex instead of ABS due to it's lower melting point.