Who all here have used the Neckband Model of the Supreme Pro-X Muffs??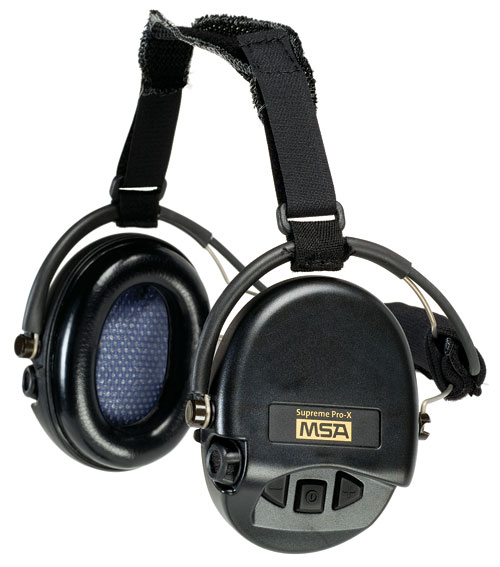 While I sometimes use a Ballcap I usually like to use something that has a brim all the way around. Will that type of hat work with the Neckband model without issue?
While ball caps are great for keeping the sun out of your eyes, they do nothing to keep the sun off of your ears and the back of the neck which has potential of causing skin cancer. If the Neckband model will let you where a full brim hat then thats the way I would like to go.
It was pointed out to me that the muff's cover the ears when worn so they are your sun protection. I do recognize this, however I have a habit of pulling my muffs off at times while we're out practicing or sighting in, in order to deal with targets, work with scopes, etc, and will just put my hat back on until we are ready to go hot on the firing line so my pref is to be able to where a full brim hat vice just a ballcap when using the earpro.
If a full brim hat doesn't work with the Neckband model them I'll just go with the regular model and use high SPF sunscreen and a ball cap.
2nd question is where can I get the best deal from an "AUTHORIZED" dealer. Some of the folks that are selling the MSA Sordin EARPRO are not authorized so when you have an issue you find out that you have to send them back overseas for repair vice here in the US.