I live in NJ, I figured out the problem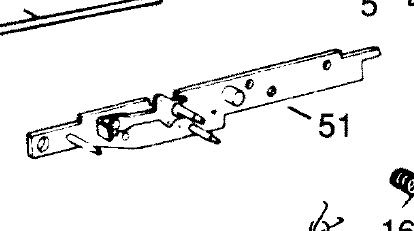 The part that moves the sear so that the hammer can rotate had a tab worn off. Without that tab on top the hammer will not cock with the trigger depressed. The diagram doesn't even have a part number or name for this part. It is part of an assembly called the "left hand side plate". Marlin won't sell it any longer, some legal issue. Brownells doesn't list it.
Numrich Gun Parts Corp.
was out of stock but did sell the action as a complete assembly. I ordered one.