I bought one during the summer and have since put thousands of rounds through it. It is a real pleasure to shoot as a 1911 platform. I do not concern myself with the slide-lock feature so much as I generally count rounds while firing and reload the magazine before slide-lock occurs. I would rate general accuracy as being close to a Ruger Mark series pistol. Accuracy will suffer however if the threaded recoil spring rod works loose. To help keep it tight, I put two strands of 10 lb. nylon fishing line into the threaded part of the barrel lug, then screw in the recoil rod. Wax-coated lead bullets seem to cause jams a lot more frequently that those with copper or brass coatings like the bulk Federals and Remingtons. Note that when reassembling after cleaning, The recoil buffer must be oriented so that the "rounded" side is away from the barrel lug and facing the dust cover of the slide.
The front and rear sights will work loose eventually. Don't worry about the front sight - it is secured in the dovetail with a roll pin. The rear sight is secured with a hex-type set screw and I had to tighten it three times. It has not loosened since the last tightening, several thousand rounds ago.
The unit will go a long time before jamming mandates a good cleaning. It must be kept lubricated however. I used the Breakfree CLP that came with the kit, but my standard gun oil, Dexron III ATF, will keep it running longer between cleanings.
Overall workmanship is excellent. The finish is extremely durable and the black color looks very good sitting on top of my Springer parkerized frame.
If you normally carry a .45 auto, you may want fire a few rounds after a session with the .22 conversion in order to restore your muscle memory to the recoil of the larger caliber. If you enjoy shooting 1911 type pistols, I highly recommend this product. It may not save you any money on ammo, but you could have a bunch more fun with your gun.
PICS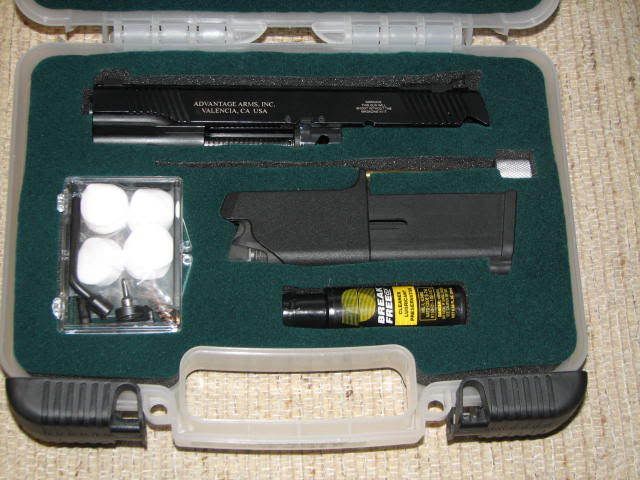 BEFORE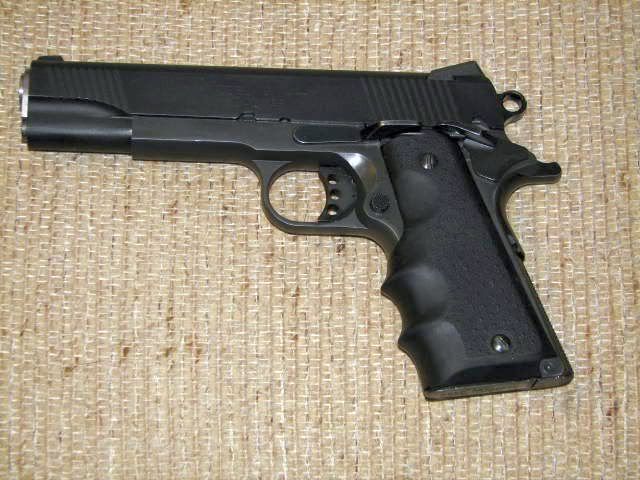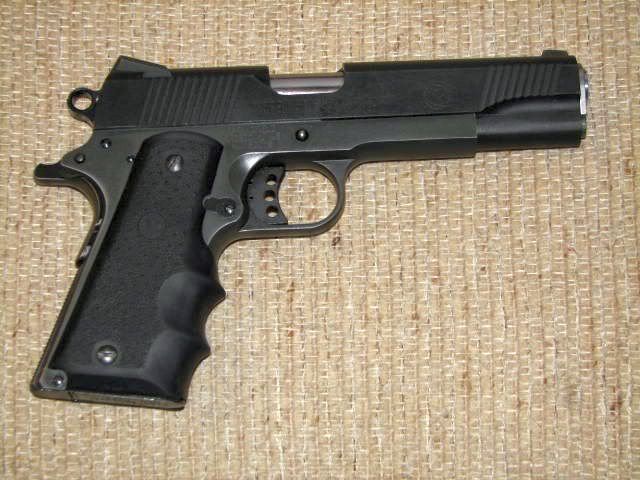 AFTER