I came across this inline action for sale that allows a person to build their own customized inline. For a long time I've wished that an inline rifle was available
with a barrel that had a round ball twist, and having an action like this one makes it possible. But in the end, it would still be pretty expensive to build one though.
There was a builder that did offer such a gun whose website I viewed a
long time ago, but I could never locate it again. And that was a relatively expensive rifle too.
There's no mention of whether the ignition is by an 11 cap or 209 primer though, or if it even has a safety mechanism.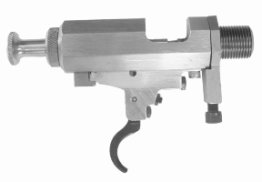 http://www.longrifles-pr.com/actions.shtml