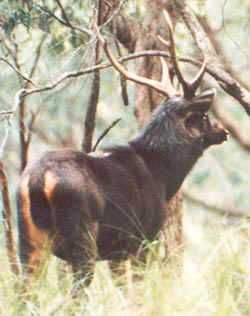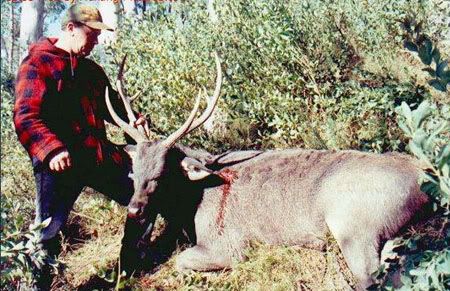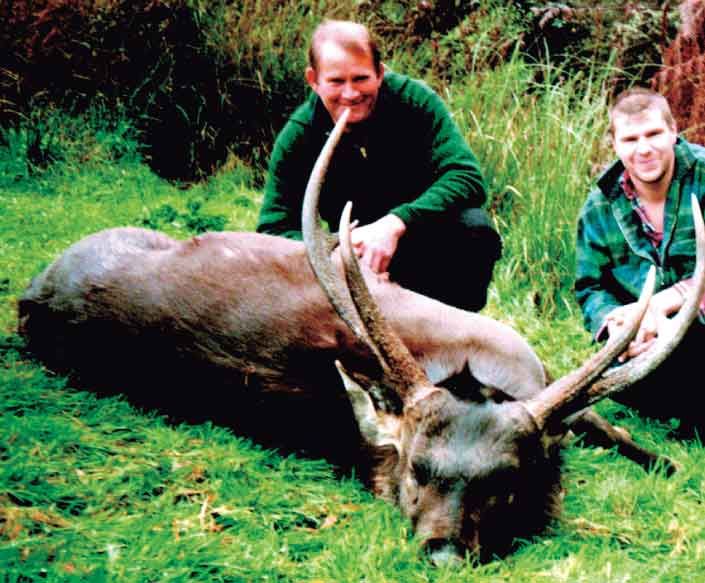 These amazing deer originate from central India. Reputed to be the favorite meal of free ranging tigers. This species of deer is
not
considered endangered.
Sambar stags commonly weigh excess of 300 lbs. Size appears similar to North American spike elk. Antlers have great mass instead of many points. These are tropic deer and transplanted breeding pairs have thrived in portions of Australia and New Zealand. The hunter-kill photos came from sources within these two nations. A few sambar deer reside within the walled Hearst Castle estate of central California.
Trophy hunting hunting is available through a number of reputable services.
Jack