Quote:
All that matters is accuracy, eh? Does anybody really believe that the OP will get BEST accuracy from all three of those cartridges from ONE powder? I'll love to see that.
Me too, who makes that magic powder?
If Peetza says to use Benchmark for 204, then just use Benchmark.
This post is getting as bad as "Who Makes the Best AR". (LOL)
I started out loading rifle using just one powder too. (H-4895) Too cheap to buy more than one pound of powder, and seven years later and 7 calibers of rifle and about 22 pounds of powder on the shelf I would have done it differently.
TWS92 if Peetza says Benchmark use Benchmark. 204 is a great round, but just not one I use. I am more a 223 fan and use three different powders for the 223 Remington, 40 grain to 53 grain bullet - powder is H-335, 55 grain to 60 grain bullet - powder is IMR 8208 XBR, 75 grain bullets H-4895. All are .224 bullets just in different weight and length and different powder gives different results for each of them.
Now for 243 (105 grain Hornady bullet) (something I know about) you could use IMR-4350 or H-4350 but I have gone to H-4895 since I want more push and less snap. For 270 you can use IMR-4350 or H-4895.
But what do I know I just load for accuracy
Five shot group at 100 with a Savage 110 in 270 using 130 grain Hornady SST and H-4895: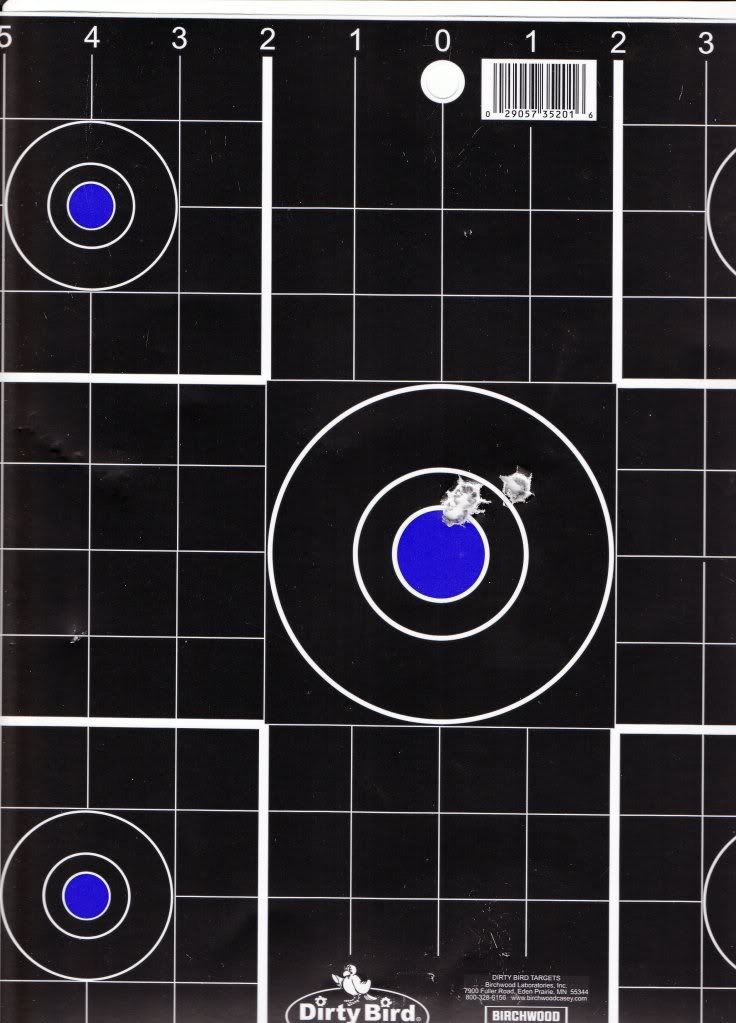 Good luck
Jim