So, I decided to spoil myself a bit with some of my deployment moneys and did a bit of buying earlier in the week.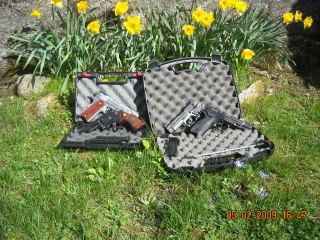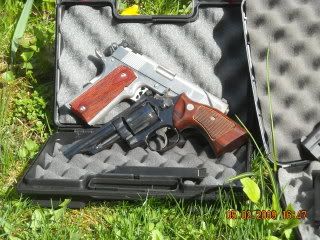 I absolutely love the Dan Wesson, the S&W 19-4, the CZ75, and the Sig, tho the Sig is gonna need some tough love breaking in. I think the CZ impressed me the most right out of the box, though the DW is slick and nice (and almost $400 more expensive and built much tighter). I think it's going to be hard to FORCE that 9mm to malfunction, let alone have something happen as a fault of the gun. Whatchy'all think?
Edit: It's a Dan Wesson Pointman 7 in .45, a CZ75B in 9mm, a Sig Mosquito .22, and a S&W 19-4 in .357 if anyone was wondering.