A couple of weeks ago I tested some factory speer gold dots in the test tube expansion media. Take a look at some pics;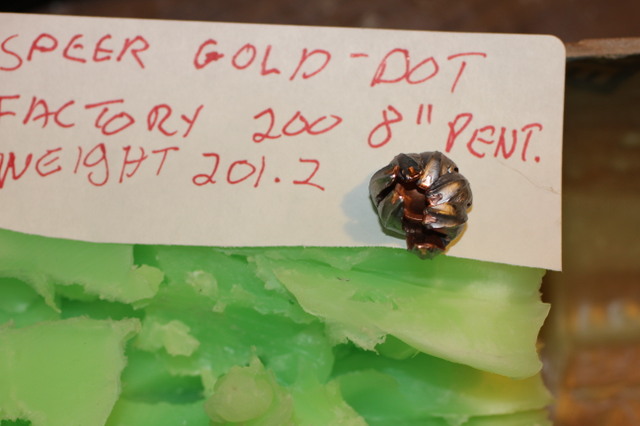 Viewed from the back of the bullet, just above where it came to rest. I cut in from the backside to remove the bullet.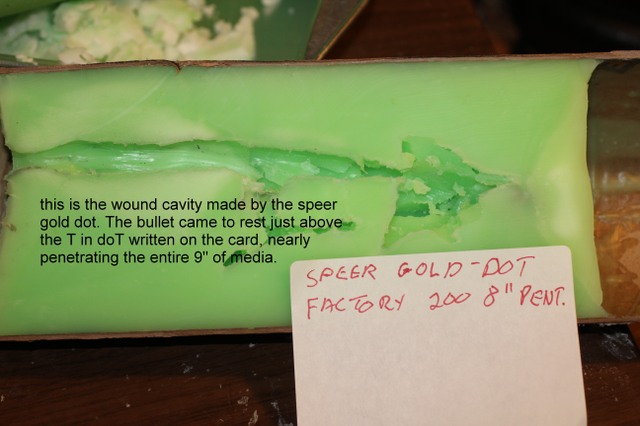 Entire wound path with the bullet resting almost completely through. This was deeper penetration than any other 200 grain 45 HP bullet I have fired into the "test tube" media. But that's not too many, as I just started experimenting with it.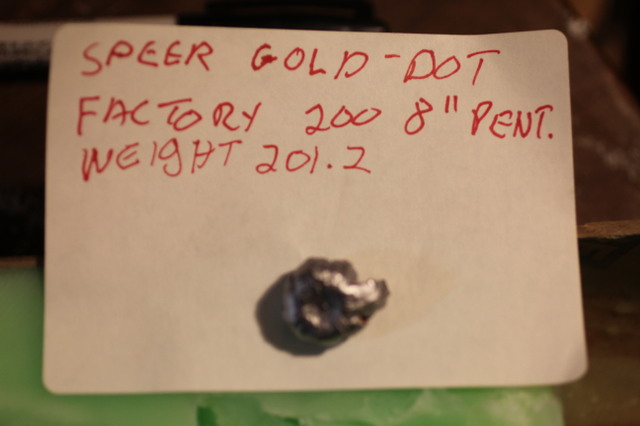 Frontal view, a bit out of focus. Expansion was .865 at it's widest with the rest at .705.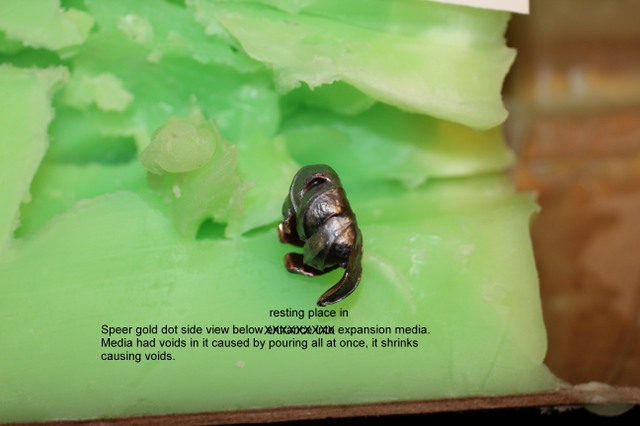 If there's any doubt about whether the gold bond is a bonded bullet, the appearance of the lead clinging to the copper plate, the 100% retained weight, AND the total absence of lead in the wound channel should be proof enough.
Now, Speer has stopped selling gold dots as reloading components. Instead they are now calling them "deep curl". It's basically the same bullet only a different packaging. As soon as the 45-200 deep curl becomes available, I'll get some and load them to re-test.
http://www.thebullettesttube.com/