Good morning everyone,
It has been a long time since I have posted on this forum but I am now building a race Glock 34 off of a gen 3 I already have and unfortunately it is not a mos and I do not want to ruin the integrity of the Glock by milling it out to hold a red dot optic. So my question is has any one used either a rear sight replacement optic mount or a raised rail mount? If so what would you recommend? I have pictured three styles below and any feed back I can get on how each preforms would be greatly appreciated.
Opttion 1) Back and rear sight mount. Mounts to the top and rear maybe making it more stable?
Option 2) rear sight mount, mounts on just the rear sight slot seems like it may come loose after it is used a bunch.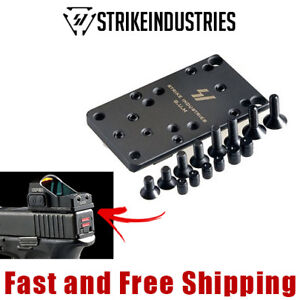 Option 3) a raised rail system, note there are some that are much more low profile than the El cheapo's you get on Amazon with a picatinny rail.