Hey there all. I just wanted to tell everyone about my new holster experience. First off, I have always wanted a CrossBreed Supertuck Deluxe, but I didn't want to pay so much. I am a rather thrifty shopper and every penny matters to me. Since there are a lot of hybrid holster makers out there I decided to keep looking around. I came across a post on a forum and read about Old Faithful Holsters. They have many custom options to make it your very own and they have kits. It comes with the leather cut for the holster, all the hardware, and either a sheet of flat kydex you can mold yourself or a pre-molded piece. I ordered the Stage 3 Holster Kit, pre-molded for my Glock 27. I received it today and it only took me 15 minutes to put it all together. And the biggest reason I bought from this company was the affordable price. I only paid right at $45 shipped. I highly recommend them.
www.oldfaithfulholsters.com
Here it is with all the hardware straight out of the package.
And here it is 15 minutes later.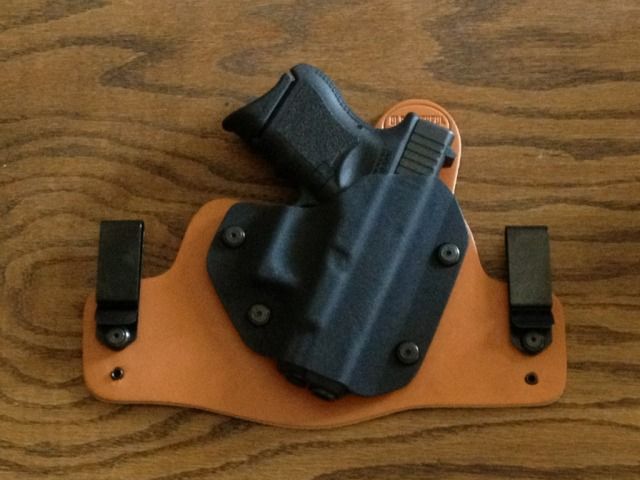 I wore it around as I went shopping at Lowe's and then Wal-Mart. The leather is still a little stiff, but just needs some breaking in. That aside, it is very comfortable and I have easy and rapid access to my weapon if I need it.
Here are a couple of pics of it being worn.