I have a good friend who had mentioned a time or two that he had a pellet rifle at his aunt's house which had been sitting around since he was a kid... he wanted to give it to my 11 year old son.
The other day, he made good on his word and brought the old air rifle to our home, presenting it to my son.
It had a fair amount of surface rust on it but I had my son clean it up with some steel wool and WD-40... and it turned out very nice. I cleaned the bore with a bronze brush and Hoppes 9, and all seems well.
Now we've just got to get some .22 caliber pellets and try her out. You can pump the forearm 4 times before it gets nearly to hard to pump again... it seems like the seals are okay, maybe rejuvenated by the WD-40 bath (my son sprayed quite a bit of the oil into the action)...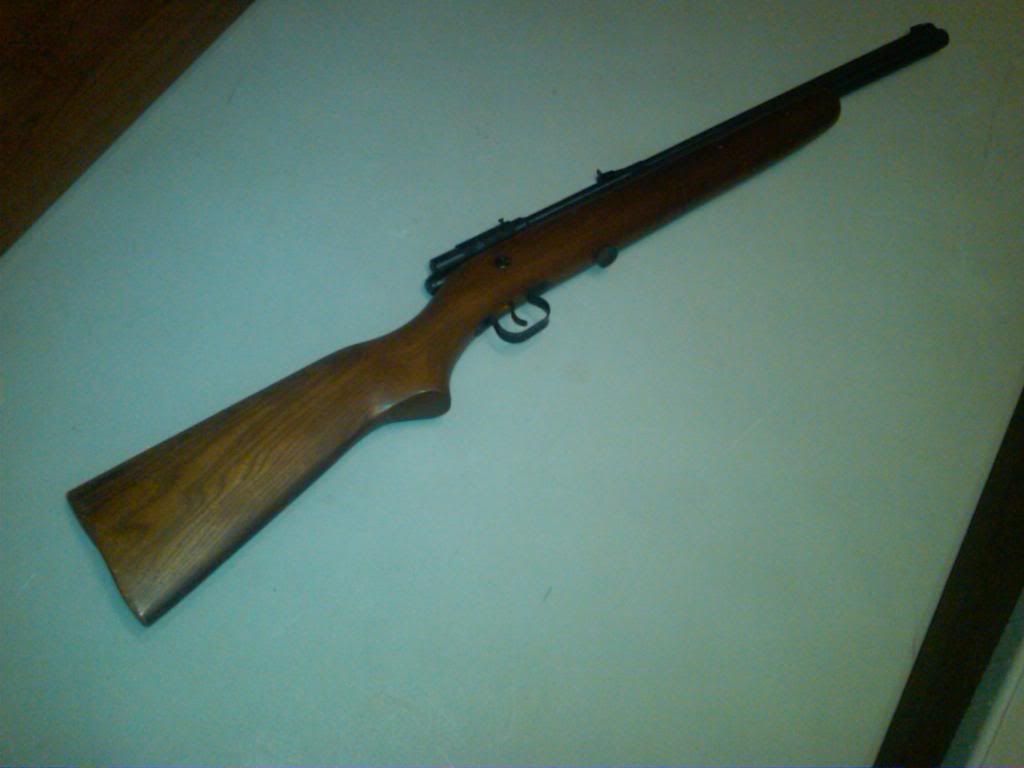 As I understand it, these things will push the 22 caliber pellets to around 800 fps, which isn't bad at all. That's more power than my .22 kit revolver has with game loads I think...