So I abandoned all my cognitive decision-making and (nearly) impulsively bought a MP-5 clone (CA94) in A3 rifle configuration made by Coharie Arms.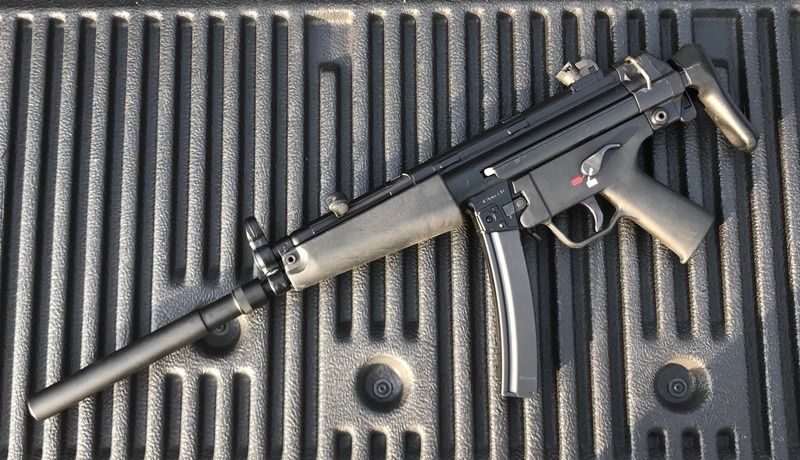 This new project has me back in the NFA world after a brief hiatus. I went on something of a spending spree prior to 41F, and haven't submitted a Form 1/4 since the new regs went into effect.
I now find myself needing to file a Form 1 to SBR the CA94, and I've purchased an Omega 9k on a Form 4.
If there's a better can I should have bought instead, please don't tell me at this point. ;-)
I put thirty rounds through it with one malfunction this afternoon.
I realized it was bone dry, and proceeded to get it good and wet. One of my favorite instructors always told me 'a wet rifle is a happy rifle.'
After some CLP was liberally applied, it ran through three thirty round mags without issue.
This is what I want to see when I retract the bolt:
All in all I am very happy to finally be the owner of one of my all-time favorite/nostalgic firearms. I can't wait to cut that stupid fake suppressor off and put the Omega 9k on via a three-lug mount!