Evening ya'll. I am Rodney Hill and been on this forum as newat this for years,,,,,,,,,,,,, I am also on a ton of the shooting forums as "deadasslast2004" check me out and you will see I am an honest honorable dude and always traded fairly and paid on time. Anyway I have a recent son in law and he is headed back as an Army Airborne Medic in 7 weeks. I know he has almost everything he needs due to his own gumption but he is always mentioning things that he or others wish they could. This will be his second deployment into Afghanistan and he is headed to the dreaded valley of death ....again. He made it home safe and made me a fine son in law this last July 3. I have known this man since he was 4 years old and my wife swore years ago he was going to be here son in law one day. I guess she and God knew something we all did not. I have sent him a Dieter fighting knife and a fixed blade knife and a Kroma light since he is a medic I hear the flashlight can get you shot if it ain't right and the red light will not show the blood but the blue LED light in it will work under low light and avoid some night vision. Anyway he has bought his own armor, chest rig and such and now ready to go but it made me think of the other fellas over there. I am trying to round up some more knives, backpacks and snacks and stuff including gloves and such.
I am not too knowledgeable of everything they can use but if any pf you have been there recent;ly and have some ideas PLEASE LET ME KNOW SO I SEND THEM USEFUL ITEMS
. If any of you have anything to offer new or ugently used I will be glad to put it in the box and send him this so someone can getthe good out of it, I am not begging but if you want to really show support to our guys inharms way let me know and I wil be glad to send you my home address so I can gather these things and get them to him for use in Afghanistan. I sure as hell want to make sure he has everything he and the others need to come home in 1 piece and safe to all of their families. BY THE way just so I have some way of proving this stuff goes over for all of you speptics and to show I am not some scammer I will photo the boxes and post back to this original post before the boxes are closed supp;y the tracking numbers for all to see they are shipped and also ask Jacob to send me photos of the stuff being shared over there. Months ago I found a friend from high school over at Baghdad thur facebook and I emailed him and he can vouch that I sent him 78 lbs of good old American COFFEE as he had requested for all on the base to share and he sent me a pic of them in front of the Phoenix Base. They enjoyed their Dunkin Donuts coffee instead of the military offering. it anazed me that something as simple as a cup of American coffee could mean so much to a bunch of crusty 45 something year olds in Iraq. It sure made me think as I sit safely in my own living room each morning in the land of the free driniking the same coffee and these fine men and women over there protecting my rights and our country for that cup of coffee.
God Speed and many thanks for your time and consideration and Please Pray for ALL of our troops and their families.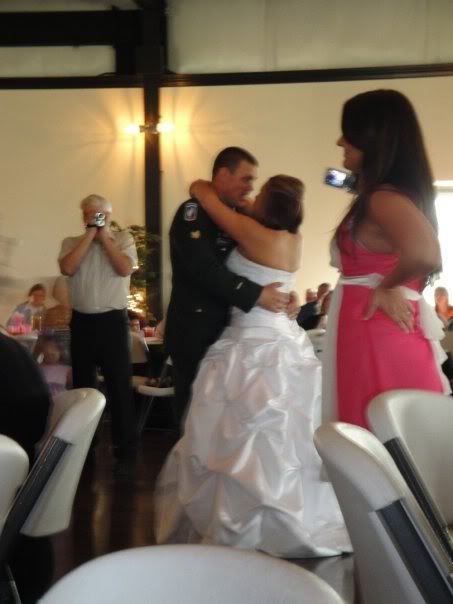 Rodney Hill
[email protected]