All,
Well, I got my daughter (KBStorm) to the range the other day, and she did GREAT with the gun. The red dot really helped out with her right hand / left eye cross dominance, and she had a blast. She's been asking me to take her to the range ever since.
Here's a pic of the gun: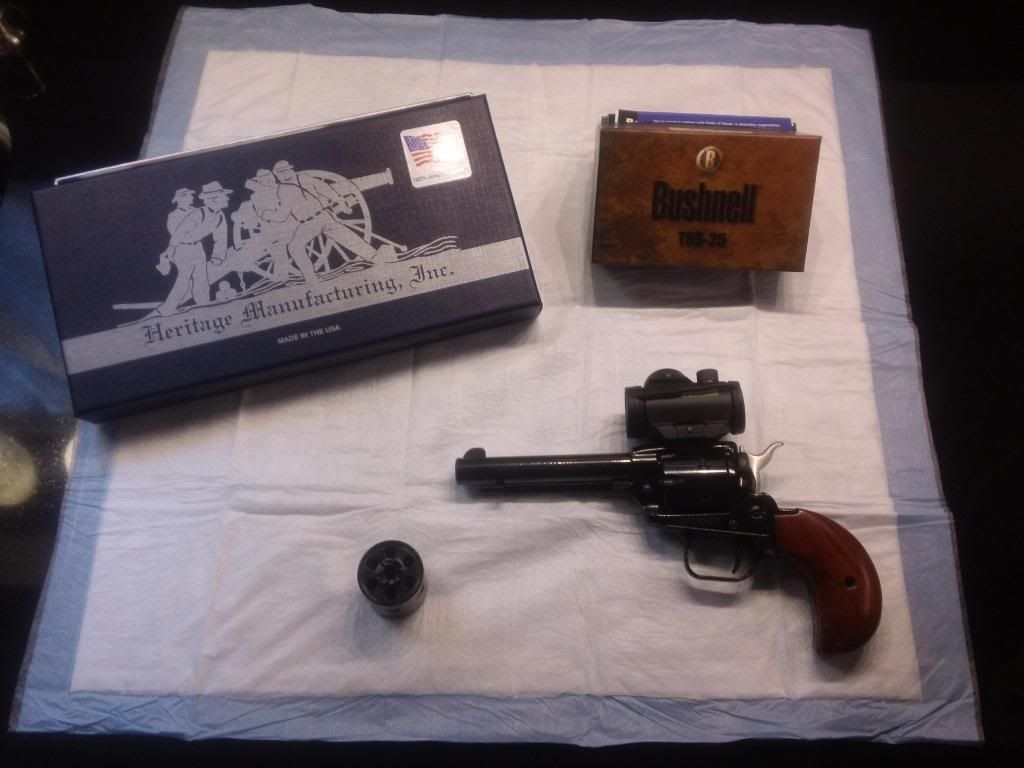 Here's a video of our Gun Smith Scotty, putting the red dot on the gun:
http://youtu.be/Ng5Ejk8g8do
And here's my daughter's Video Review of her shooting experience:
http://youtu.be/tbu_JqwoQmw
I'm really proud of her!
Kalel