Our local gun club reserves the last Sunday of the month to black powder only....I went last month with the Dragoon, but there was no way to compete against the riflemen. So you know I just HAD to get a longrifle to compete.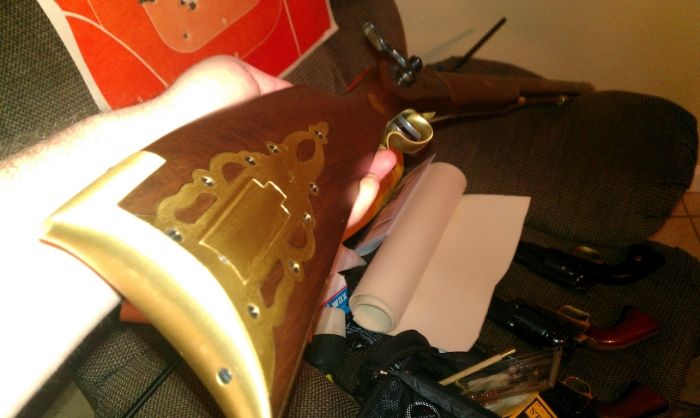 Traditions/Ardesa .50cal 'Pennsylvania'
Hope I can at least keep up with these folks with their MUCH fancier rifles...still going for the TVM, but there's no way they could have one built and sent before the end of the month
Sad part is that even with a mild prescription, I can't see the front sight well enough without my glasses!...it's too far away.