I have an Olympic Arms OA93 Pistol; really different. No buffer tube, a recoil spring mechanism on top, ala a Thompson.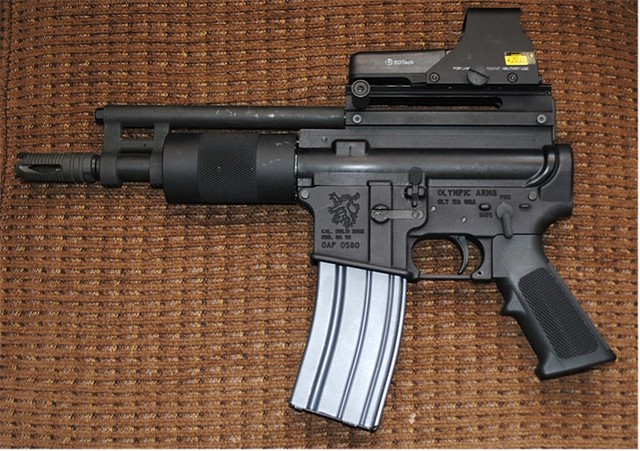 it looks good with a Beta C Magazine as well!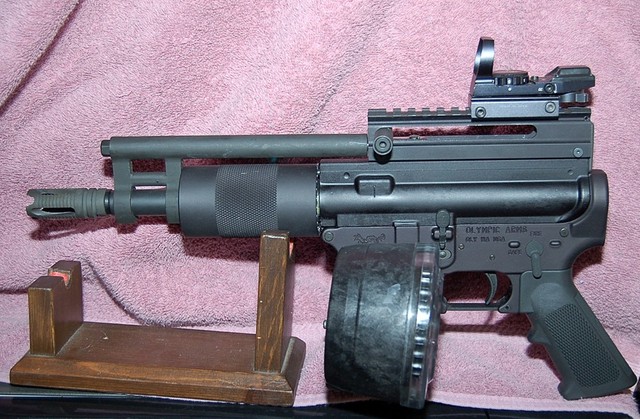 Specs:
7075 T6 Aluminum Forged Receivers Machined By Olympic Arms
Receiver Finish Black Matte Anodized Receivers, Parkerized Steel Parts
Action Gas Operated Semi-automatic Action
Upper Type OA Operations flat top
Front Sight None
Handguard Free floating aluminum tube w/ knurled surface
Barrel 6.5", button rifled, 416 stainless steel
Chambering 5.56 NATO
Bore Long-life non-chromed bore
Twist Rate 1x7
Muzzle Phantom flash suppressor
Stock None
Length 17"
Weight 4.46 lbs