Someone is always going to know something I don't.
Just because I have used a 3", 2 oz, #4 turkey load successfully for years doesn't make it the best turkey load.
If I pattern my shotgun, I'll know my true range.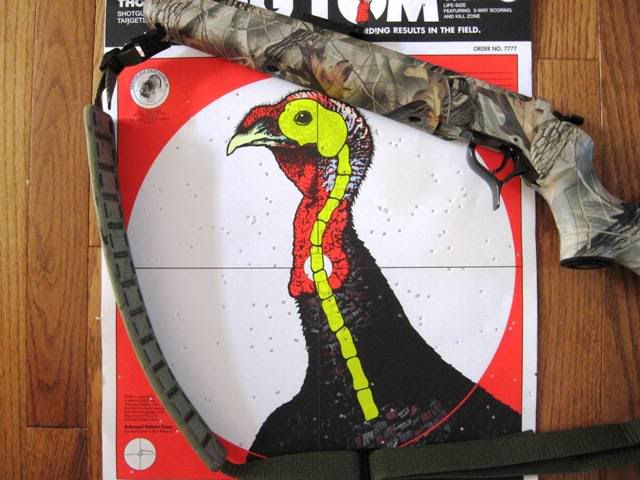 Limbsaver recoil pads work. I've never replaced a recoil pad in my life, until this year. For next year - the addition of a neoprene shell holder can reduce stock slap on the TC Encore.
I shot this Tom at about 35 yards (I'd never shot a turkey further out than probably 25 yards in the past) and used a 3", 1 3/4 oz, #5 turkey load.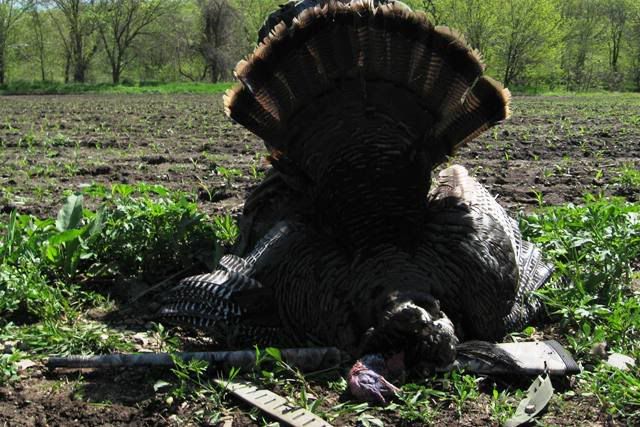 Thanks everyone.