A few weeks ago I had them both out looking for deer and they couldn't resist taking some birds. That is turkey #3 for the 7yo and turkey #5 for the 9yo.
Here is the 7yo with his bird.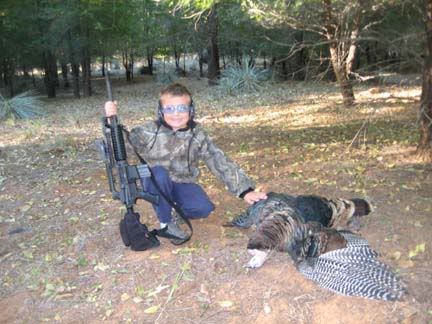 Here is the 9yo with his bird. He had on eye and ear protection when he shot the bird but left them off for the pics.
Here is both boys with their birds.
Here they are with the birds and their rifles.