I was contacted by Surefire and asked to make a couple of sheaths for their new Delta knife. They asked for one that accomodates both the knife and one of their lights (E2L) and one that allows for horizontal carry. I have enjoyed the opportunity to have the knife and have found it to be very versatile and easy to carry.
Here's the first of the two: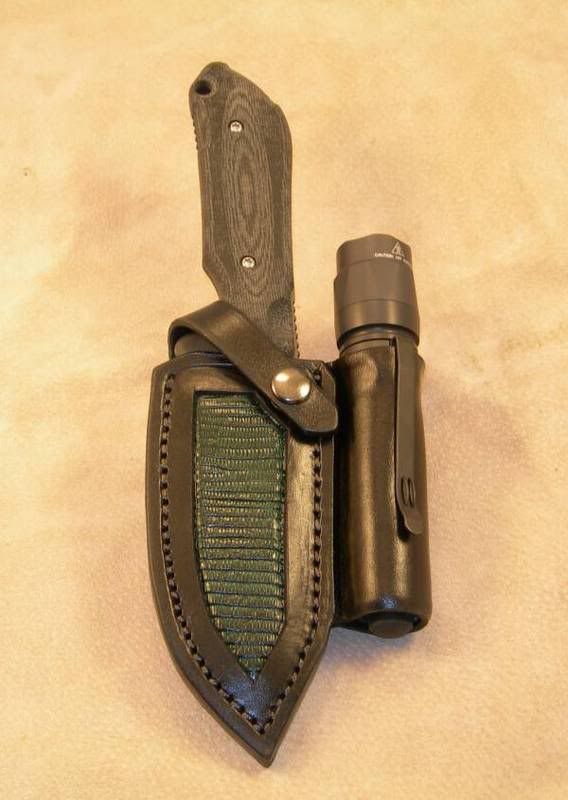 I'm still working on the second one. It also will have an exotic skin on it. (That's lizard in the above pics.) I'll post additional pics when finished with it.