Hello. Some weeks ago I was contacted by Mr. Mark Garrity of Garrity's Gunleather to review an new IWB holster. It will available for several different make automatics including the Glock 21 and 1911 pattern pistols among others. I received "Prototype #3", which is for a Browning 9mm Hi Power.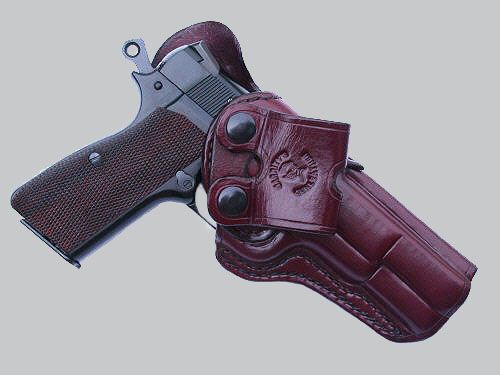 This what Mr. Garrity calls the "Changeling" as it allows the cant to be changed for the specific needs of the individual user.
This holster was worn for several days and is quite comfortable and fits the pistol perfectly. Garrity's Changeling has some very nice features that would be especially appreciated by Hi Power carriers. For example, the thumb safety is not nearly so positively held in either the "off" or "on" position as with the 1911. Because of this holster's design I
never
found that the thumb safety had "wiped off" in the holster.
I was favorably impressed in the extreme with this holster.
For those interested in an IWB holster of high quality, I'd give this one a close look. A more detailed evaluation and review of this excellent product is here:
http://www.hipowersandhandguns.com/G...%20Holster.htm
Best.