It was Surefire that showed us the way when they introduced the Surefire 6 with a xenon bulb running on two DL 123 batteries.
There were two secrets: a new gas (xenon), and the Lithium batteries at 3 volts each that had a pretty flat discharge curve.
Of course they also introduced the Orange Peel reflector, to smooth out the beam and wrap everything in a very high quality envelope.
I bought my Surefire 6 in 1988 and was the proud possessor of the most advanced flashlight of all time.
Soon the police forces got interested in the new marvel and the Surefire 6 P was introduced (P for Police, and at the same time the 6 acquired the suffix "C" for civilian).
The civilian model needs two hands to switch it on, while the 6P has a switch in the tail-cap that was soon referred to "tactical switch."
The price of the batteries keeps me from playing much with my light, and for the same reason, it took a while to take hold with a police department that had a lower budget.
And meanwhile the favorite of the patrolmen and the general public was and still is in many cases the Maglite in 3 "D" configuration.
Here is a flashlight with enough heft to use as a club in an emergency, easy to feed with cheap batteries available anywhere, quite resistant to shocks and the bumps of night duty, and if ever lost or broken it is easily replaced with another $20.00 bill.
When you first introduce new fresh alkaline D batteries into a 3 D Maglite, they reward you with a nice output of 39 lumens, yet not quite the 65 lumens of the Surefire 6P, but good enough for general police work.
The problem is the alkaline batteries that we use; even the best Duracell or Energizer will quickly drop down in voltage. How quickly? Well, ONE hour to 50% percent input, which means that in one hour the output will be less than 20 lumens, and at the 5 hour mark it will be only 10 lumens! Take a look at the chart!!
Lithium batteries of the 123 class have a much flatter curve for discharging, but they still do drop down a little after 30 minutes of use. In a 6P, you will notice a marked decline towards a dim light.
That tells us that even if we have the bulbs the major stumbling block is the power source.
We need a power source that can cope with high current demands without bulging and provide good constant voltage to the end of their life.
We have found it in the high current new rechargeable Nimhs cells made up for RC racing and model airplane flying. They deliver high current and do so to the end of the charge without faltering. What you see is full brightness until the last 2 minutes of the charge. No need for an electronic regulator here!!!
Now, some experimenters and I have been putting together some very impressive torches using some special fabricated Superbulbs and these special batteries, modifying these flashlights with high heat handling components, like new heavy aluminum reflectors, Pyrex lenses and battery carriers.
So far I am the only one to have intended to make it a business venture, bringing these lights to the people of this Forum. That I am retired and counted with some capital to invest in this venture helps a lot to unwrap this new marvel to you.
I am talking about what is today the most powerful flashlight in the world.
I am excluding the Surefire "Beast" because it is an HID and takes a few seconds to start up and takes a new mortgage to pay for (at $2,900.00 and taking twenty 123's to feed). Beside the physical size and weight are beyond normal people to hold (look at the picture).
A would-be contender for my light would have been the Surefire M-6 (at 500 lumens and $392.00) a very popular flashlight in SWAT circles and available over the counter as the most powerful flashlight ever.
Until now, my Maglite modified for 951 lumens produces almost twice the output of the Surefire M-6, in the size of a Maglite 3 D (which it is) and is rechargeable so those lumens are free, and runs for 10 minutes longer than the M-6 in one charge.
My Maglite 951 costs less than half the price of the Surefire M-6 and has the advantage that if it gets damaged a new "host" is available in Home Depot or Wal Mart or anywhere else for less than $20.00, you just switch the special parts to the new "host".
My first run was forty flashlights of which 20 have been sold, depending on many things, one of which is my health. There probably is not going to be a second run.
I have a thread in Buy, Sell, Trade, Holsters Gear and Accessories where all is explained about if you need to know about the new Superlight.
I want to leave you with this thought. The popular Maglite 3 D is back, this time converted from a mild 20 lumens light to a 951 lumens Superlight.
Best regards,
black bear 84
Some pictures:
Regular Maglite 3D run chart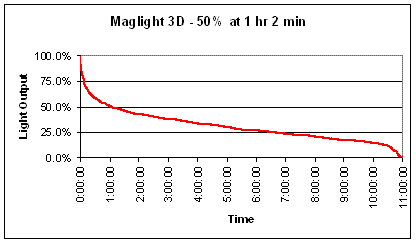 Look at the size of "The Beast" $2,900.00 light!!!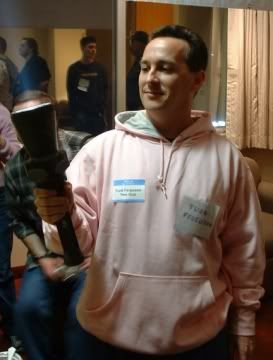 Regular Maglite 3 D Beamshot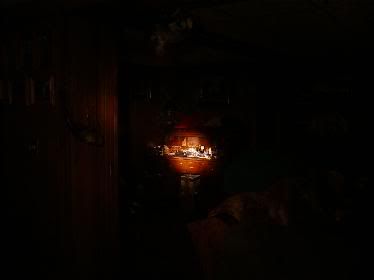 Beamshot with Maglite modified for 951 lumens (Mag 951) for short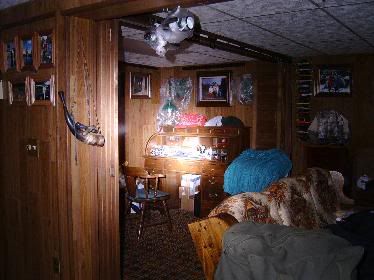 Under the rifle with a Pelican Lite-Saddle