I was quite surprised today when I gave my gunsmith friend his new High Noon Nichols holster at the range, because he had brought down the almost completed CZ 527 "CSR" stock I had asked for.
This got a LOT of look as the range itself was FULL to bursting, and a few lucky folks got to shoulder it. Do remember, this stock is
not
yet complete - he gave it a couple quick coats of linseed oil to protect it while out today, but will be sanded down and final finish applied soon. Ah, how I remember linseed oil, oiling the stocks of our Springfield 1903A3 rifles in JROTC...
Without further ado, the 527CSR, almost done.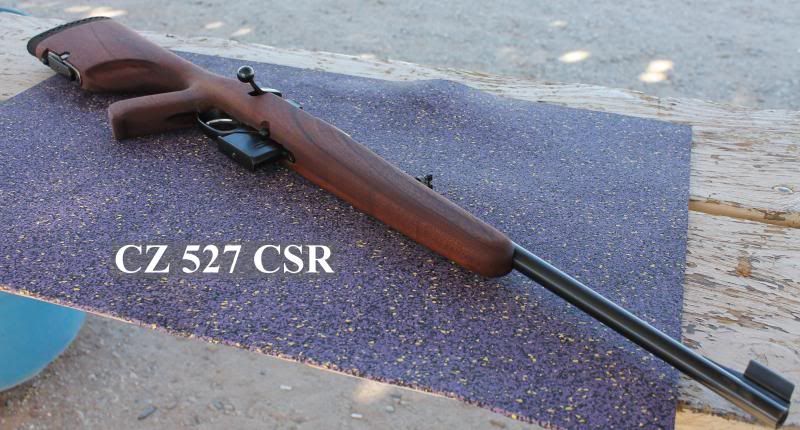 There's that odd thing...isn't it?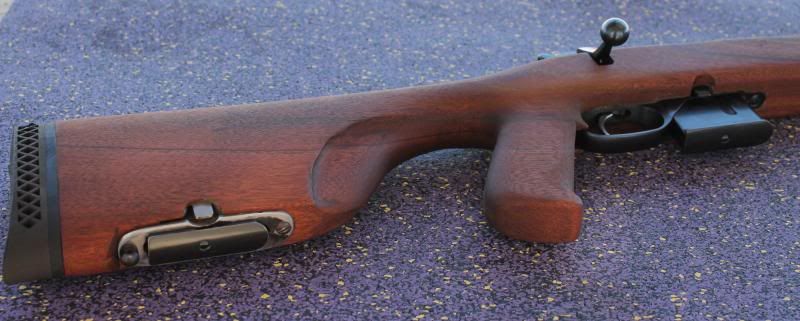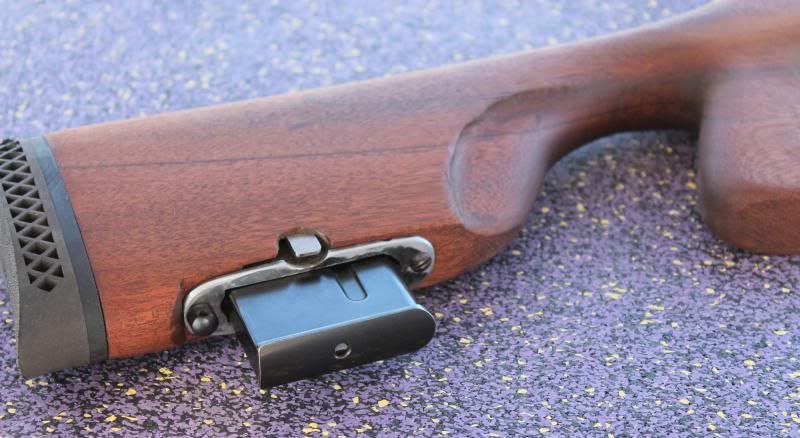 You see these on "tactical" rifles and plastic buttstocks, but not in wood. I like it. The design is LAGS own, and while there are some final tweaks to be done, (mag release button will be reshaped and fitted, cutouts for both mag releases will be reshaped, final sanding, shaping, bluing on the spare magwell, etc.), I enjoyed the HECK out of shooting it again! Stock material is mahogany, for those who are interested.
The genius who designed this, LAGS Custom Gunsmithing of Mesa, AZ.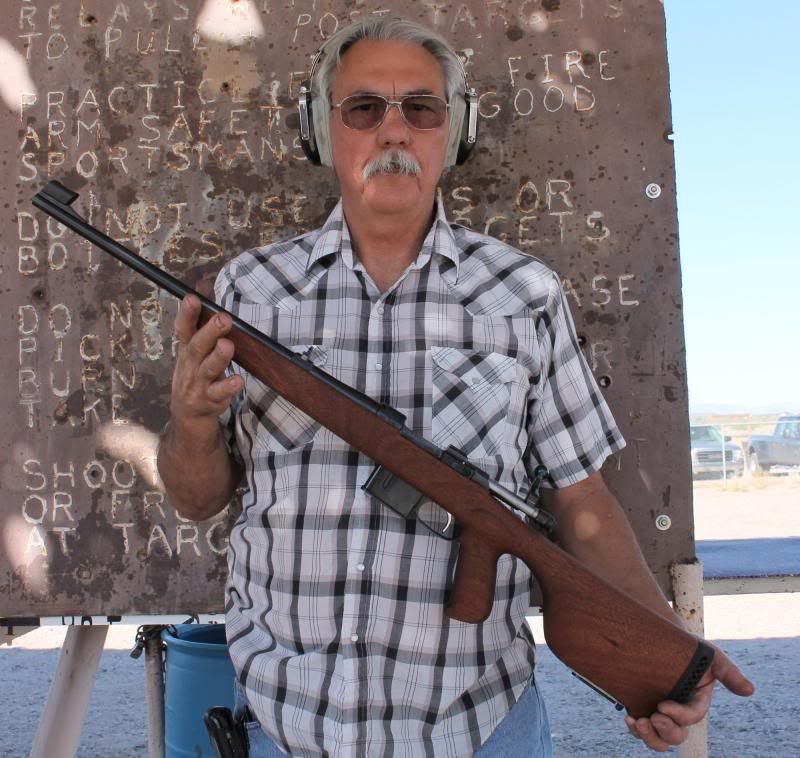 The lucky fat guy.
We're having fun now!