A while back I picked up a Remlin Guide gun that had a front sight issue (canted visibly to the right). I tried the warranty route, but the issue was not severe enough in Remington's view of things. They sent it back untouched. I will be steering clear of their products for the foreseeable future until they get their act together.
Anyway, rather than pay to have the gun set to rights and have it look like any other Remlin out there, I had it radically altered by Ranger Point Precision in Irving TX. Barrel was shortened to 14", and a sighted muzzle brake threaded, pinned, and welded permanently onto it. Topped off with a coat of matte black gunkote. Accuracy and POI at 50 yards is unaffected. Enjoy!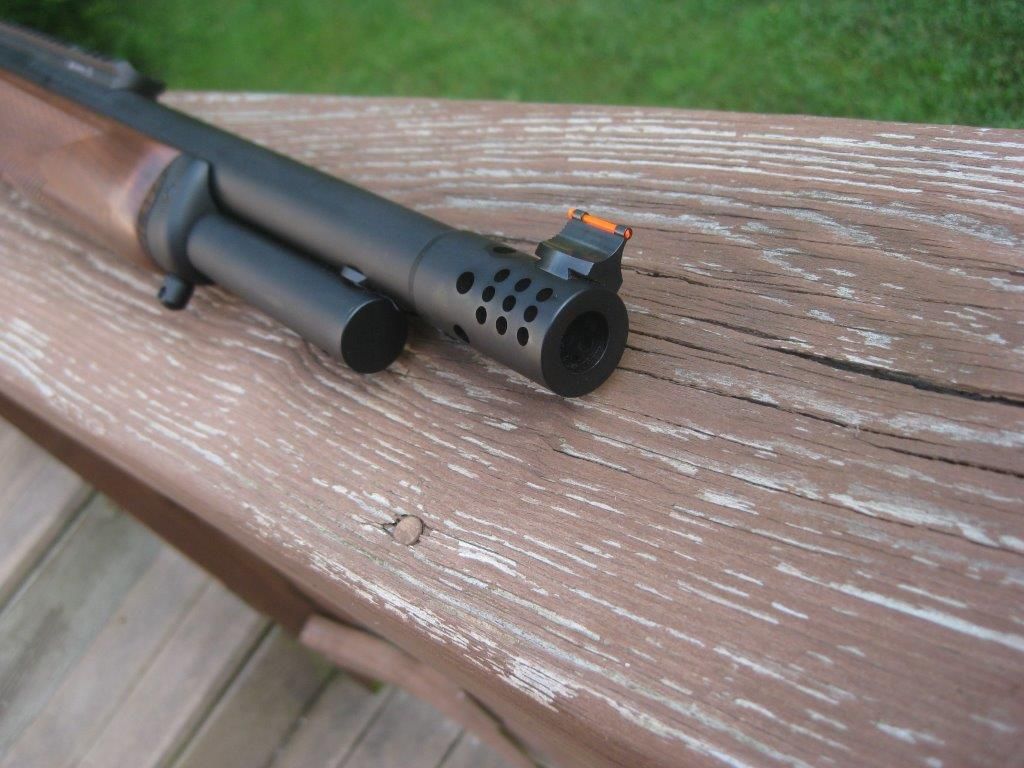 Alongside my beloved 1894 "Limited" .44
With the Leupold 1.5X4 Scout scope
Looking forward to opening day of whitetail gun season!