Not powder coated, but coated.
Coated with HI-TEK from Bayou Bullets.
I tried my hand at coating some 10MM bullets last week. I screwed these up just a bit as I did them in a cold garage and the bullets were too cool to dry properly before cooking them. They looked good and felt good, but they did not pass the Hammer test.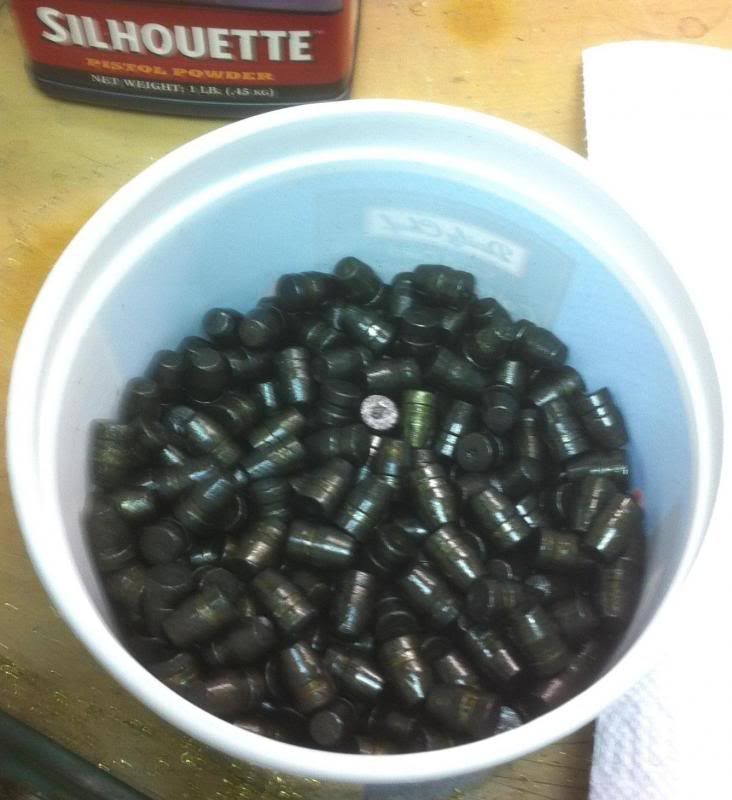 Even though they did not pass the hammer test I loaded up a hundred and headed for the woods. Set up at 25 yards off a sand bag. Here is the target with all 100 rounds. I did not see any ill affects as far as accuracy goes compared to my 45/45/10 bullets.
My main concern was leading or other unwanteds left in the barrel. I gave the barrel a good scrubbing with Chore-Boy and this is what came out, pretty much nothing.