I'll start out by saying thank you for all the great information on this sight. I've been reading for the last year or so and so far every question I've had has been answered by searching past threads. However, this problem has me stumped.
I'm restoring a Noble 602 20ga shotgun. It started out as a completely rusted gun but with lots of time with sandpaper, steelwool, and a file I removed almost all of the pits. I then reblued it with Laurel Mountain Slow Rust bluing solution ( which worked great).
The problem is that I forgot how the safety assembly went together. When I do put it together there is too much tension on the safety button so it is near impossible to engage or disengage. So I must be doing something wrong. If someone has experience in this area I would greatly appreciate some guidance. Hopefully these photos will explain my issue.(if I can get the pics to work)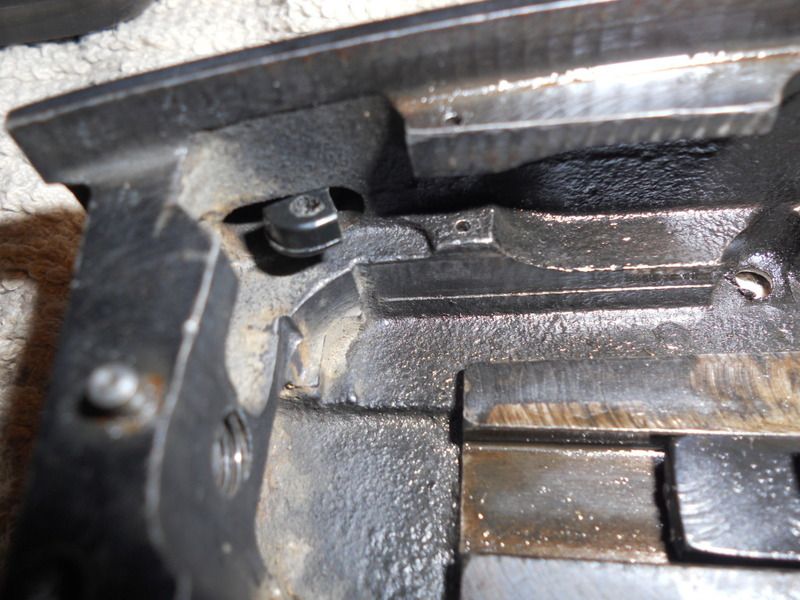 This shows where the bottom of the safety goes through the top of the receiver. You can see to the right of that about 1/2" there are 2 holes in the receiver that the spring locks into.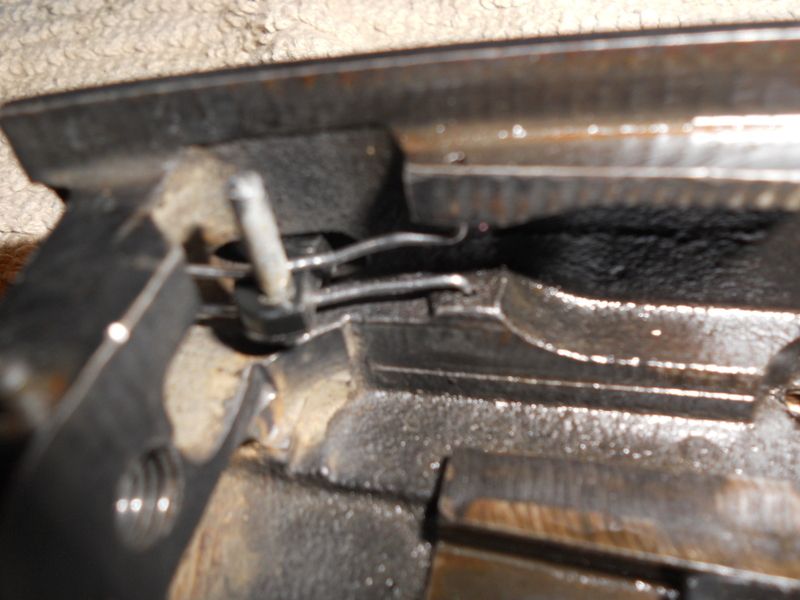 This is with the pin and spring in place. I'm fairly sure the pin is in the right direction based on where it is staked to lock into the safety. And I'm sure the spring has to be above the pin to keep the safety in place.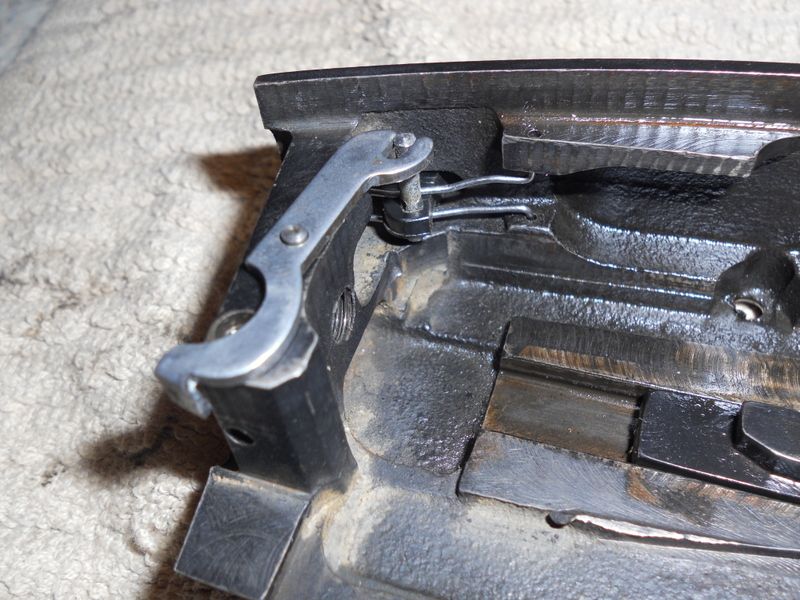 And this is with the final piece in place that actually blocks the trigger.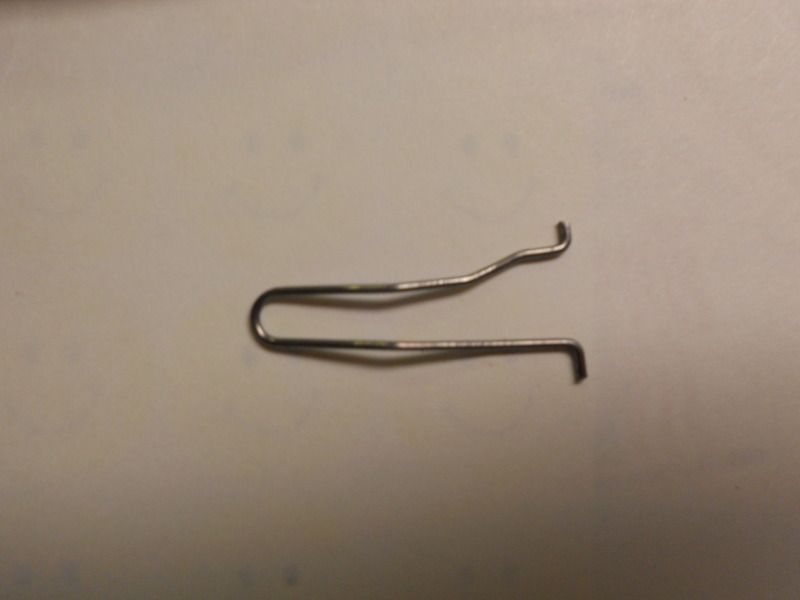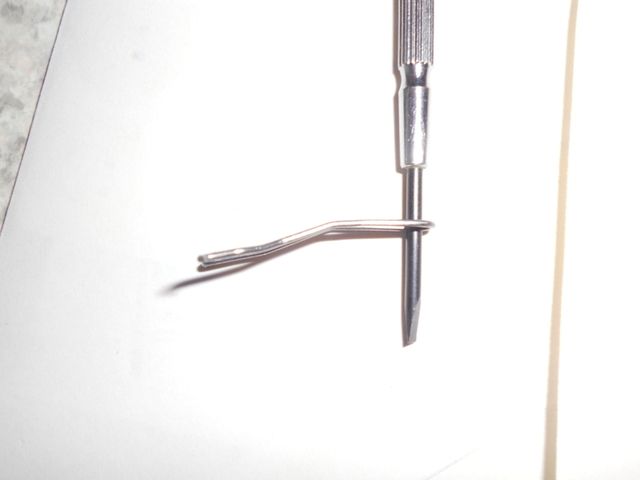 I've basically narrowed the issue down to the spring. I'm not sure which way it should be oriented in the receiver.
Thanks in advance for any help.