So last Christmas I made a bit of a mistake buying my 7-year-old a little .410 Rossi Tuffy shotgun- little too much recoil for him. After doing a bit of research, I came upon the ATI AR type stocks with the retractable buttstock ($50 delivered- extra $20 for thick recoil pad, and $30 for the heat shield). Thought it might be cool to have a chance for him to enjoy the gun with less recoil, and also now with the retractable stock it will be fun for adults to shoot it with a normal 14.5 inch length of pull (ie. me
). The ATI stock also came with a tactical type forestock that does not fit my son's gun. BUT, I have one of the little cheap no-frills Rossi single shot 20 gauge shotguns on which the forestock will fit.
So I went from these:


..to these!!!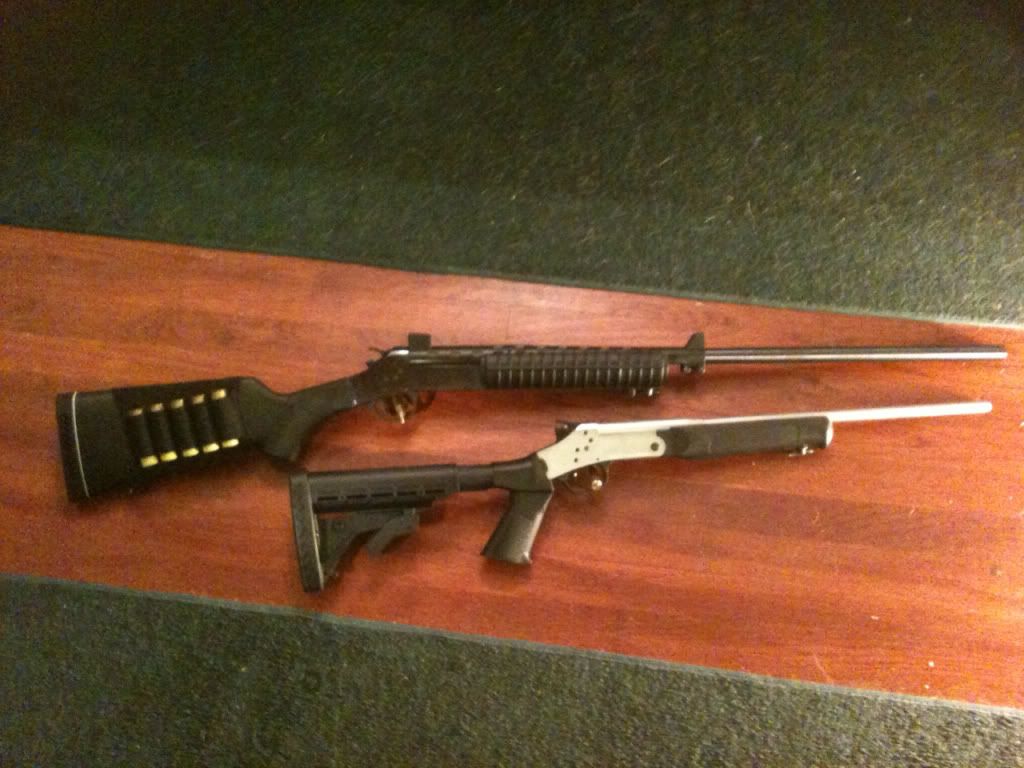 I think they both look pretty frikin cool! Bubba on the 20 gauge? Maybe a little, but I'm no stranger to bubbafication
http://www.calguns.net/calgunforum/s...d.php?t=578607
http://www.calguns.net/calgunforum/s...d.php?t=578721
Gonna give the newly upgraded 20 gauge a chance at being my new cottontail gun. Can't wait to show them to the boy and have him try out the new .410 setup!
Here's another picture with the stock on the .410 fully retracted.
And yes, I know I should have bought him a .22 single shot first, like a Cricket. I'm in the process of doing so now.